USA TOURIST
|
ANDROID
|
iPHONE
|
iPAD
|
GLOBAL
|
CARIBBEAN
|
EUROPE
|
ASIA
|
B2B
|
USA / MEXICO UNLIMITED by Simple Mobile (4G LTE Data).
Period
Super Fast 4G LTE Data
Talk / Text
International
Cost
7 Day USA/MX
Unlimited + 8 GIGs @ 4G LTE
Unlimited
Unlimited to 15 Numbers.
$40
15 Day USA/MX
Unlimited + 8 GIGs @ 4G LTE
Unlimited
Unlimited to 15 Numbers.
$45
30 Day USA/MX
Unlimited + 8 GIGs @ 4G LTE
Unlimited
Unlimited to 15 Numbers.
$50
The Simple Mobile "Extended Nation Sim" includes unlimited USA / Mexico Talk, unlimited International Text messages, Unlimited data with the first 8 GB at up to 4G LTE speed. Achieve LTE on iPhone 5, 5C, 5S, 6, 6+, 6S, 6S+, 7, 7+. Older iPhones achieve 4G, 3G speed. This sim works equally well with Android phones and Windows Mobile phones and Blackberries. Direct dial international calling is included along with unlimited international calls to landlines in 50 Countries. Just add a $10 international calling pin for calls to mobiles or not included countries.
There is no contract, no credit check.
Yes - This sim card works in the USA and Mexico.

All Extended Nation Plans Include:
- Seamless service USA and Mexico
- Unlimited International Texting from Mexico and the USA.
- Unlimited International Calling, Up to 15 Unique destinations numbers allowed.
- Unlimited Talk to International Landline to select destinations, including Mexico
- Unlimited Talk to mobile phones in Mexico, Canada, China and India
- 250 minutes of talk to Guatemala-Claro Cellular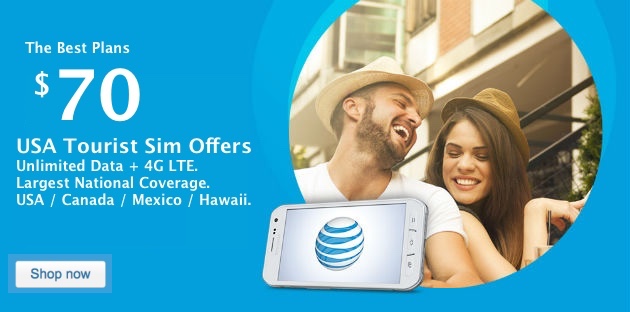 USA "Tourist Sim" by Lycamobile USA (now with 4G LTE Data).
Period
Talk
Text
Data
Intnl Calls
Cost
30Dy
Unlimited
Unlimited
100MB 4GLTE
UNL Intnl calls
$22
30Dy
Unlimited
Unlimited
1GB 4GLTE
$1.50 & UNL Intnl calls
$26
7Dy
Unlimited
Unlimited
1GB 4GLTE + Unl 3G
$2.50 & UNL Intnl calls+ MEX
$29
15Dy
Unlimited
Unlimited
1GB 4GLTE + Unl 3G
$2.50 & UNL Intnl calls+ MEX
$34
30Dy
Unlimited
Unlimited
1GB 4GLTE + Unl 3G
$2.50 & UNL Intnl calls+ MEX
$39
30Dy
Unlimited
Unlimited
4GB 4GLTE + Unl 3G
UNL Intnl calls
$45
30Dy
Unlimited
Unlimited
10GB 4GLTE + Unl 3G
UNL Intnl calls
$55
The Lycamobile "Tourist Sim" includes Unlimited USA Talk, Unlimited USA / International Text messages, Unlimited 3G data with 100 MB, 1 Gig, 2 Gigs, 4 Gigs or 10 Gigs at 4G LTE speed. Data can be used for Personal Hotspot and tethering if your iPhone is capable. This Lyca plan includes unlimited calls to 70+ countries. See the detail under Intnl. calls for countries.

YOUR Lycamobile USA "Tourist Sim" SIM INCLUDES:
1. Unlimited international calling from the USA to Australia, Canada, UK, Israel, China, India, Poland, Mexico, South Korea, Thailand and up to 70+ countries.
2. International credit bonus - use it for calls and texts outside your allowance.
3. Unlimited FREE calls to Lycamobile numbers worldwide
4. Unlimited USA and International Texting in included
5. Hotspot / Tethering is included - No extra charge! ...Learn More

USA TOURIST SIM by H2O Wireless (now with 4G LTE Data).
USA UNLIMITED Smartphone Plans (now with 4G LTE Data).
Period
Talk
Text
Unthrottled Data
Intnl Calls
Cost
30 Day
UNL Talk
UNL Global
3GB 4GLTE
$10 ILD - 50 Countries - 50 Countries
$30
30 Day
UNL Talk
UNL Global
UNL+500MB @4GLTE
$10 ILD - 50 Countries
$35
30 Day
UNL Talk
UNL Global
8GB 4GLTE + 2gb 3G
$10 ILD - 50 Countries
$40
30 Day
UNL Talk
UNL Global
10GB 4GLTE + 2gb 3G
$10 ILD - 50 Countries
$50
30 Day
UNL Talk
UNL Global
12GB 4GLTE + 2gb 3G
$10 ILD - 50 Countries
$60
The H2O Wireless "USA Unlimited Tourist Sim" includes Unlimited USA Talk, Unlimited USA / International Text messages, 2 Gig 3G data with the first 500 MB to 12 GB at up to 4G LTE speed. Achieve LTE on iPhone 5, 5C, 5S, 6, 6+, 6S, 6S+, Newer Samsungs. Older iPhones achieve 4G, 3G speed. This sim works well with iPhones, Android phones and Windows mobile phones but not older blackberries. Blackberry Q10 devices are ok.

The H2O Wireless USA Sim card includes $10 or $20 of "Extra International Call Credit". Each of these plans include Unlimited International talk to landlines in 50+ countries, Unlimited Text messages to more than 300 countries worldwide. It only gets better with H2O Wireless. We even include Unlimited iPhone calls to India, Bangladesh, South Korea, China, Hong Kong, Israel, Portugal, and Singapore. Unlimited calls to Mexico mobile is available on the $35, $40, and $50 plans.

Service can be renewable monthly. There is no contract, no credit check. This is a solid USA sim at an Amazing Price.



Announcing Data Rollover

H2O Wireless is proud to be the only non-exclusive prepaid wireless carrier that offers Rollover Data on ALL monthly plans with no hidden fees or extra costs! Rollover will be available to all customers who are on an active monthly plan. You paid for it, it's yours, so why shouldn't you get to keep it?

NOTE: If you decide to change your rate plan, the data you have accumulated will be lost! In order to maintain your accumulated data, you must recharge before your airtime expires. If you wait until a few days after your monthly plan expires to recharge, your accumulated data will be lost!

H2O Wireless has become the most desired USA Prepaid sim because they get the most important things right. H2O runs on the AT&T USA national GSM network, providing 4G LTE coverage throughout the USA, Hawaii, Puerto Rico, and the USVI.




Add-On Feature - MRSIM WorldTalk.
Save on International Calls with MRSIM WorldTalk
You can make cheap international calls to 75+ countries with our WorldTalk add-on.
- Just dial the local access number i.e. UK - 6469150146, (See List).
- Listen to the message
- Dial 00 + country code and number followed by the "#".
Your call will go through. See the whole included 75+ Country List.

| | | |
| --- | --- | --- |
| | | |
| Android phone/tablet | iPhone/iPad/iPod | Symbian/Nokia phone |

Samsung A157
30dy Bundle - Phone + Unlimited Sim
Orlando Unlimited USA Talk + Unlimited Global Text + Intnl Calls.



We call this bundle "Orlando". It is a sweet little phone with Unlimited USA talk and Unlimited USA / International texting and Unlimited International calls to 50+ countries and $10 extra talk credit.. See the Full List.
Buy "Orlando" and tell us when to start the service. We will ship it and activate for your arrival in the USA.
This is a "Great Deal". Enjoy!
$39 - BUY NOW!

ZipSim USA Tourist Sim
ZipSim USA is the premier short term SIM card designed for visitors to the USA. ZipSim is self activating so it is ready when you are. We cannot undersell the value of self activation. Just insert the sim, power the iPhone and text you will receive your mobile number right away. ZipSim is available as data only for tablets or talk text and data for Smartphones and Blackberries (BB10). ..Let's Go
Hotel Delivery USA
We can deliver your sim card directly to your hotel. With "Hotel Delivery" your order will be dispatched to your hotel and we will notify the hotel that the package is on the way. Your order will await for your arrival. Upgrade from regular shipping to Express service.
Basic Hotel Delivery - $9.99 - Buy Now!
Overnight delivery - $19.99 - Buy Now!

How it Works
1. Order iPhone Sim and advise us your travel date.
2. We will activate the line just before your travel and advise the mobile number.
3. Insert the sim. Power cycle the iPhone.
4. Set the APN per the Configuration Instructions.
5. Enjoy. Refill iPhone sim if necessary.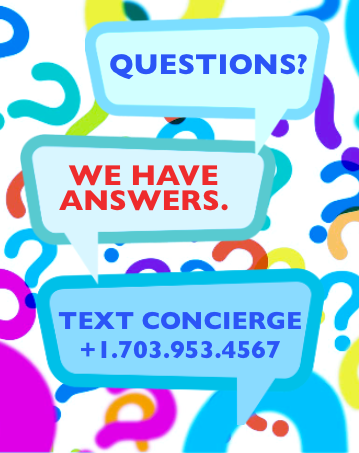 For International Customers - Yes we ship iPhone sim cards globally. Place your order and we will ship your sim. Mail / FedEx / or even APO, Hotel and Marina delivery.
Europe / Mid East / Pacific Rim - No Problem!
Caribbean Cruise / Disney Customers - No Problem!
Where there is a will, there is a way.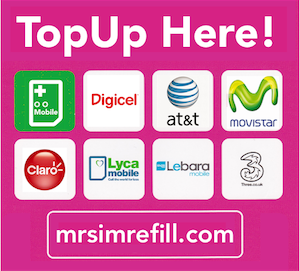 Chat to mrsimcard via iMessage from:
IPAD/IPHONE | MAC/PC | SKYPE | TELEGRAM
WHATSAPP: +17039534567 |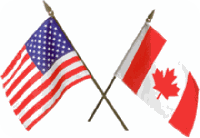 USA Service for Canadians
We have a suite of offers that work well for Canadians visiting the USA. We've got the sim for you - here. Short term, long term, weekend shoppers, Snow birds - we have it.

When using a prepaid sim in your iPhone, you will need to set the APN for the chosen carrier on the sim card so the iPhone will pick up the data network. Access point name (APN) is the name used to identify a general packet radio service (GPRS) bearer service in the GSM mobile network.
The APN defines the type of service that is provided in the packet data connection.
A general list of iPhone settings - Click here
Our Data Configuration Pages - Click here

Is your iPhone unlocked?
You will need an unlocked iPhone to use a sim card from another company. Ask your carrier to unlock your iPhone or use our
Factory Unlock Service
to unlock the iPhone permanently. Most International carriers will unlock your iPhone if you ask them. After you request the unlock, the carrier will generate a message to you indicating the iPhone is unlocked.
You must now insert a sim from another carrier, connect the iPhone to your computer via cable and perform an iTunes sync. This will complete the unlock, and you are good to go.
If you are on USA AT&T and want to use one of our sim cards, you can use our AT&T, H2O Wireless, Net 10, or Red Pocket offers with your locked AT&T USA iPhone.
Factory Unlocking your iPhone.
Take a look at our
mrsimcard unlock service
. We offer a "Factory Unlock Service" which is a permanent and ensures you can upgrade software as updates are released. This is the highest level of unlock available. The service take a few hours to complete and no we do not need your iPhone. You will provide the IMEI and we do the rest.