Simply Roam Global 3G Data Sim Card Offers!
Simply Roam Global Data Standard Sim:
$14.99 -Buy Now
Simply Roam Global Data Micro Sim:
$16.99 -Buy Now
Simply Roam Global Data Nano Sim:
$16.99 -Buy Now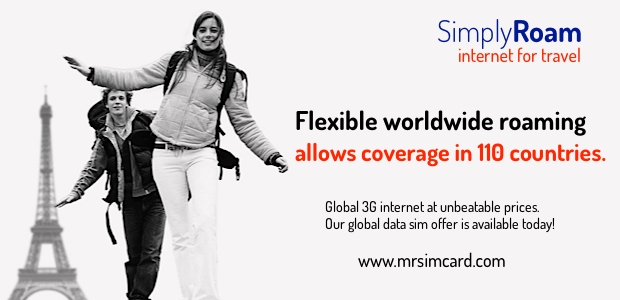 SimplyRoam global Data Sim
SimplyRoam is a sim card giving you access to global Internet in any device. You have complete control. With an innovative portal, market-leading prices and easy-to-use prepaid bundles, you can surf the Internet safely whenever and wherever you travel.
Your benefits:
- Complete control over your spend
- Check your usage in our real-time portal
- Fully pre-paid Internet access
- Global 3G Internet from only €0.07 / MB
- Add more data instantly
- Set auto-reloads so that you are never without data
- Set up e-mail usage notifications
- Pre-load bundles to start at a future date
- Pay by credit/debit card or paypal
Join SimplyRoam and make travel easy...
Coverage & Bundles
Plan
Data *
Price **
Zone 1 - Europe
(33 European countries)
Country list

200 MB

€14.99

500 MB

€29.99

1 GB

€49.99

3 GB

€89.99

5 GB

€124.99
Plan
Data *
Price **
Zone 2 - Business Traveller
(Europe plus 16 major countries)
Country list

200 MB

€20.99

500 MB

€51.49

1 GB

€98.49
Plan
Data *
Price **
Zone 3 - Globetrotter
(Over 110 worldwide countries)
Country list

100 MB

€29.99

200 MB

€59.49

500 MB

€147.99

1 GB

€280.99
Data expiration
All data bundles have an expiration period of 30 days. In your account you can set the start date and set auto-reload for when your bundle expires.
SimplyRoam data Configuration
iPhone / iPad - Set the APN - "fast.m2m"
Android Devices
Name: SimplyRoam
APN: "fast.m2m"
Proxy:

Port:
Username:
Password:
Server:
Data roaming - ON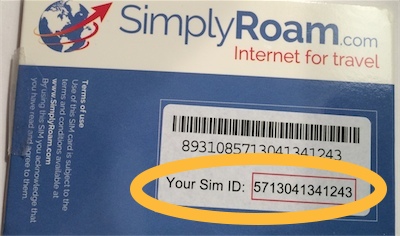 Your Sim ID
The first step is to top up your sim card at www.simplyroam.com. Enter your Sim ID which is printed on the back of your pack. Select the zone you will use the sim in and the size of the data bundle you require. The bundle lasts for 30 days and you can set it to start on a future date if you are not traveling soon.

If your bundle zone includes your home country, we would recommend that you test that the internet works before you depart. Note that the bundle lasts 30 days so don't start the test too early. You can always add more data.

How can I use voice and SMS on my device?
If you want to use voice function we recommend using a DualSim phone or a MiFi device. The DualSim phone will split the data and voice between the respective sim cards allowing you to maintain full functionality while abroad.
Alternatively using a MiFi device to "tether" the data so that your phone can pick the signal up just like it would pick up a normal WiFi network. Once you switch off data roaming on your phone you can use the data services and maintain normal voice functionality through your handset.
There are a range of apps available such as Skype and Whatsapp that allow you to use voice and text functionality. You only need a data connection to access these services so the data sim doesn't exclude you from this.
You can also use the MRSim World Talk dialer app (see above) to achieve outbound dialing from the data sim.
Do you need help choosing a sim?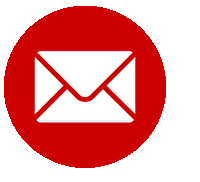 Q. -
Tell us your trip details (e.g. - We are Coming to America! / 7 - 14 days / iPhone X - We need a sim for iPhone and iPad). Can you deliver to my Hotel?
A. -
We will email / text you a solution.
Send us a
Support Request Email
Send us a
Facebook Message
Send us a
WhatsApp Msg. +1-703.953.4567
Send us an
iMessage to iPad/iPhone
Send us an
SMS Message
Tap to Call
+1-703-953-2272
Twitter
See
common questions posted to our Blog
.
How it works:
Order you sim from the choices above
Choose from one of three zones
(Europe, Business Traveller or Globetrotter)
Buy a pre-paid data bundle from 100MB to 3GB in your zone
The bundle lasts for 30 days, and can be bought again or upgraded at any time
Does the sim expire?
The sim card will only expire if it is not used for a one year period.
Change any settings?
In most countries no APN (Access Point Name) settings are required for this sim, however if you have any issues connecting to the Internet then try changing the APN name to "fast.m2m", and leave the username and password blank. The settings are likely to be in the Cellular Data section of your device.
Check usage?
There is a live usage monitor in the 'My Sims' section of www.simplyroam.com. We will also send email alerts to your registered email addresses. You can add registered email addresses at any time, but may not remove the master account email address.
Set up account?
This is optional, but we would recommend doing so. There are many benefits such as access to live usage, email notifications and the ability to link many sims under one account. It will also help you to top up in future if you forget or lose your Sim ID.
Contact Us
Contact Customer Care at +1-703-953-2272 or +61261452511 or +44.7447362969 from your wireless phone.
You can also send an email to Sim Support.
Please follow us on Twitter.