Simple Mobile USA / Mexico Sim
The Simple Mobile USA Mexico sim includes unlimited USA and Mexico calling along with unlimited 4G data. This sim card offers a USA mobile number that works locally in the USA and Mexico. This is a simple offer that rocks Mexico without silly roaming charges. We will activate this sim before you get to Mexico so you will know it is working before you go. You can forward your USA mobile to your Mexico sim before travel. It is perfect for your Mexico vacation. Can you say Cancun! Hotspot - Yes. ..Let's Go
AT&T USA Unlimited for Mexico
Our AT&T USA Unlimited sim for Mexico is a strong talk, text, data with hotspot capability for Mexico. This sim includes unlimited talk, text, and data in the USA Canada and Mexico. This sim has a USA +1 mobile number which means of course that you can certainly forward your USA cellular or landline to your Mexico travel sim. How sweet is that. Hotspot - Yes. ..Let's Go
O O Mobile Caribbean TravelSim!
The O O Mobile Caribbean TravelSim will save you money from day one, with Free incoming calls in more places you travel to. Enjoy free incoming calls (+372 number) in 199+ countries including Antigua, Anguilla, Aruba, Bonaire, Cayman, Dominican Republic, Grenada, Guyana, Puerto Rico, Jamaica, Montserrat, USVI, There are thousands of TravelSim cards in service, so you can be assured of the quality of the service. When your credit runs low, simply top up your account online at www.oomobile.com, from anywhere in the world, 24 hours a day...Let's Go
What size sim do you need?
All sims start as a standard sim. The standard sim fits most GSM phones and the iPhone 2G, 3G and 3GS. Place your order and select "Make my sim a Nano Sim / Micro Sim" in the Shopping Cart. We will adjust the sim and ship it to you.
iPhone 2, 3G, 3GS - Standard Sim
iPhone 4, 4S, iPad, Samsung Galaxy S4 - Micro Sim
iPhone 5, 5S, 5C, iPad Mini - Nano Sim
Ask Mr. SimCard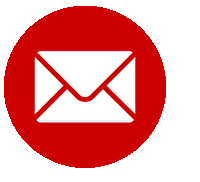 Need help choosing a sim?
Send a Support email
or send an iMessage / SMS to
"Sim Support"
or send a tweet to
@mrsimcard
or send a WhatsApp Message to
+1-703-953-4567
with your trip details (e.g. - Coming to America! / 14 days / iPhone X - need a sim).
"Mr. Simcard" will email / text you a solution.
See
common questions posted to our Blog
.

Follow Us.
. Tweet to
@mrsimcard
How it Works
1. Order Sim and advise us your arrival date Mexico.
2. We will activate the line just before your arrival. You will receive an email with the mobile number at activation.
3. Arrive Mexico. Insert the sim. Power cycle the the phone.
4. Set the APN if necessary.
5. Enjoy.



Click to Chat to mrsimcard via iMessage from:
IPAD/IPHONE | MAC/PC | SKYPE | TELEGRAM
or