BTC Bahamas "Sim" (with 4GLTE Data).



Order your winter sim in October and save 20%. Sim Card Prices have been reduced 20%. Discounts end Oct 29, 2017

Plans for iPhone / Android / Smartphones / Blackberry
Period
Included Data
Talk / Text + International
Cost
10 Day Plan
1 GB 4G
FREE incoming Calls / Text + $10 inc. Rates
$30
30 Day Plan
2 GB 4GLTE
FREE incoming Calls / Text + $10 inc. Rates
$35.50
30 Day Plan
6 GB 4GLTE
FREE incoming Calls / Text + $10 inc. Rates
$49.50
30 Day Plan
Limitless GB 4GLTE
FREE incoming Calls / Text + $10 inc. Rates
$60.25
30 Day Plan
Limitless GB 4GLTE
FREE incoming Calls / Text + $40 inc. Rates
$90.25
Data Only Plans for iPad, Tablets, MiFi
Period
Included Data
N/A
Cost
30 Day Data Only
2GB 4GLTE
Must activate data plan in a phone first.
$30 Note*
30 Day Data Only
6GB 4GLTE
Must activate data plan in a phone first.
$45 Note*
30 Day Data
Limitless GB 4GLTE
Must activate data plan in a phone first.
$55 Note*
The BTC Bahamas Sim includes:
- Unlimited Free Incoming calls on the BTC 242 number
- Unlimited Free Incoming text on the BTC 242 number
- Local calls are $0.33c/min peak, and local texts are $0.05c/text.
- If your phone or tablet is hotspot capable, you can do it with the BTC Sim.
You can subscribe to BTC Bahamas data service and surf the web from your unlocked iPhone, Windows phone, Blackberry, iPad... etc. We can help you make it work. Just make certain it is unlocked. If you prefer data only; we can accommodate you. Give us a call and we will help get you sorted out.

** Please note that the Limitless data plan has a 15 Gigabyte Cap.
** Please note that you will insert this sim into a phone and from the phone subscribe to data. After subscribing to data you can insert the sim into a data device / Modem and set the APN - internet.btcbahamas.com. You must register the device IMEI if you plan to use data in the Bahamas.


As a benefit to Active Captain members you save $5 on your sim order just for being a member. Our BTC Bahamas sim card comes either empty or loaded with USD $10 or $40 and possibly with a data or blackberry feature included. The BTC Bahamas sim features Free incoming calls and text and low cost outgoing calls and text messages while you are in the Bahamas. The sim card will roam overseas, but you must activate the sim card first in the Bahamas. We will top-up your sim card just before your arrival in the Bahamas to light up your sim card. You can then subscribe to data, and away you go!.

The frequencies that BTC uses are: 850 and 1900 MHz for Voice; 850 MHz for HSPA Data, and 700 MHz for LTE, so make sure you have a compatible GSM phone ready for your trip. We have them available with a sim included if needed.

Go to the Bahamas with BTC and the comfort of the best telecom company in the Bahamas covering 700 islands ad cays.
$139.00 from Mrsimcard


4G LTE Data, Bluetooth, Speakerphone, Hotspot Capable

The iPhone 5c is a factory refurbished device in excellent condition. It might have a few scratches or scuff marks. The device is Fully functional. This is an excellent choice for global use as well as for hotspot.
Sim not included.




Alcatel A510A with BTC Bahamas Sim.

Only $49.99 Unlocked from Mrsimcard


The "Alcatel A510A" is a compact unlocked GSM phone with a BTC Sim plus $10 cash included. This unlocked phone works all over the world and is a great choice for simple communications without too much cost.

Data capable 3G, Candy bar Phone, includes BTC Bahamas Sim and cash loaded at activation.

$49.99
BTC Bahamas Call Rates ** Now even lower!
All prepaid accounts receive caller id, call waiting, multiparty calling and voicemail free of charge. Call rates are USD/Minute.
Incoming calls - Free Incoming Calls - Yea!.
Local calls - $0.33USD 7am-7pm, $0.15USD 7pm-7am, $0.20USD Sat-Sun.
International calls - $0.99USD - Yea!
Local text - $0.05USD.
International text - $0.15USD. (See BTC Bahamas Tariff).

Bahamas Data Specs
What device frequencies are used in the Bahamas?
The following device settings are compatible:
Talk / Text - BTC uses 850 MHz and 1900 MHz
Data (4G/4G) - BTC uses 850 MHz for HSPA+ (4G) and HSPA (3G)
Data (LTE) - BTC uses 700 MHz for LTE (4G LTE) using band 17


**Note - You will need to insert this sim into a phone to start the data service. Once this is done, you will insert the sim into your data device and set the apn to begin using data.
The data sim works in iPads, tablets, mifi routers, blackberries..etc. You can always add more data if needed while in the Bahamas.
BTC Bahamas Add-On Features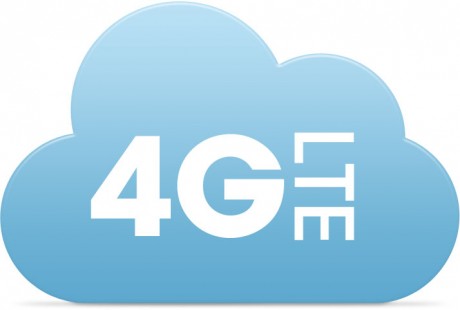 BTC Bahamas offers GPRS, EDGE, 4G, and even 4G LTE data service. There are four 30 day plans available. The user subscribes via sms from the handset. The service is subscribed via a data menu. Dial *205# and "Send" to subscribe, but wait until arrival on island to start data. The feature pricing is below and is paid for by deducting the appropriate amount from the balance on your line.
10 days / ~($0USD) - 1GB
30 days / ~($10USD) - 2GB
How it works:
Use *205#, option 2 to see and activate new plans once your current plans expire. And you can ALWAYS check your data remaining, by dialing *205#, option 1.
-- Note - We are having activation issues -
Latest update
Using your iPad in the Bahamas
Yes you can. Your iPad does not have a dial-pad, so you will need to insert the iPad sim into a phone to use the phones dial-pad to subscribe to data. Dial *205# and "send" to subscribe. Follow the on screen menu to complete data subscription. You can then insert the sim into the iPad, set the APN (internet.btcbahamas.com) and Enjoy. Order your iPad sim above.

Device Configuration
APN - internet.btcbahamas.com

MMS
APN - ppmms1.btcbahamas.com
IP address - 172.16.220.44
Port - 8080
Username - test
Password - test

GPRS
APN - ppwap1.btcbahamas.com
IP address - 172.16.220.44
Port - 8080
Username - test
Password - test


You can text the word "APN" to 5100 and the settings will be sent to you or head to our page
here to view the steps to manually install
the APN settings.
BTC Device Registration
In order to use data in the Bahamas your device must register on the BTC network and be associated with your sim card / phone number. Some networks do this automatically when the device powers on. BTC does not. You must register the device with BTC to subscribe to data.
You can walk into a BTC store where a representative will take your info and register the device. Once this is complete you can then subscribe to data from your phone.
You can provide us your device IMEI using the registration form. We will email the info to BTC. They will register the device and confirm to us via email. Once this is complete you can then subscribe to data from your phone.

If you do not register the device, you will not be able to subscribe to data from the device.
Check your balance
Enter *201# then press send and your balance will appear on the screen of your phone.
Long Term Stays
Some customers meed to stay in the Bahamas for several months. Simply Topup / Refill your line online at the end of 30 days and subscribe to data again. Refill enough to cover your data plan and provide for talk and text. The data plans are below on the left.
Can I keep my sim alive
Please remember that you have 80 days in which to top up your prepaid account after you have begun using your prepaid account. The start date is the date the sim was first recharged. If you fail to Top up/ Recharge, your account will be deactivated.... Note - Don't wait until day 80 to do something about it... Add a little each month to keep it going.

You can also use our BTC Line Check to see if your line is still active. We will check the line and email you response from BTC.


BTC International Roaming
Just because you're traveling, doesn't mean you have to lose connections. Mobile customers who travel can roam wherever we have roaming partnerships. We've made it easy to stay in touch with friends and family, so you can travel worry-free. [..learn more]
How to Recharge!
1. Use the Refill box below.
2. Type your mobile number in the box.
3. Select a Refill dollar amount.
4. Complete Payment through Paypal or Amazon.
5. We suggest Paypal Express Checkout.
6. We will add the airtime to your line.

Hotel / Marina Delivery BAHAMAS
We can deliver your sim card directly to your BAHAMAS hotel or Marina Office. With "ISLAND Delivery" your order will be dispatched to your hotel and we will notify the hotel / Marina that the package is on the way. Your order will await for your arrival. Upgrade from regular shipping to Express service.

Please understand that your order is shipping via Fedex to the island location. It will not get there tomorrow! An order placed Monday - Friday before 1400 EST with Island delivery will receive priority processing for same day dispatch. Expect 2 to 3 days for arrival at the Island destination. We will provide you FedEx tracking and a fax / email will be sent to the recipient. Please ensure you provide a proper address and contact info under delivery or in special request section in the shopping cart.

Express Island Delivery - $39.99 - Buy Now!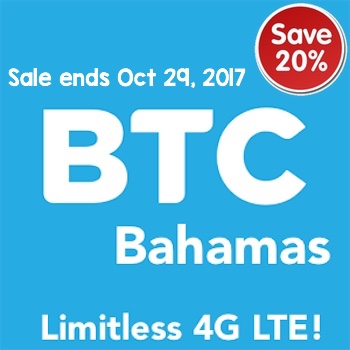 How it Works
1. Order Sim online. We will ship it to you from Washington DC.
2. We will activate the line by adding airtime to it 2 days before you travel to the Bahamas. This turns on Talk and text only. You will subscribe to data upon arrival. Look for the scheduling email from us.
3. Please provide us your device IMEI so we can register it for you with BTC before you arrive. This will allow you to subscribe to data from your device. No registration - No data service.
4. Arrive Bahamas or sail in range of a BTC tower. Insert the sim and Power the the phone. Talk & text works straight away.
5. Start the data service by dialing the code provided to start data.
6. Configure data and Enjoy! APN is internet.btcbahamas.com
-- Note - Activation issues - Latest update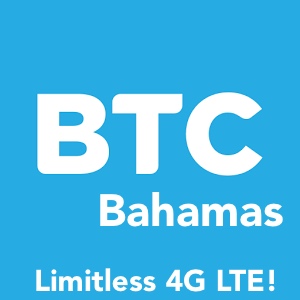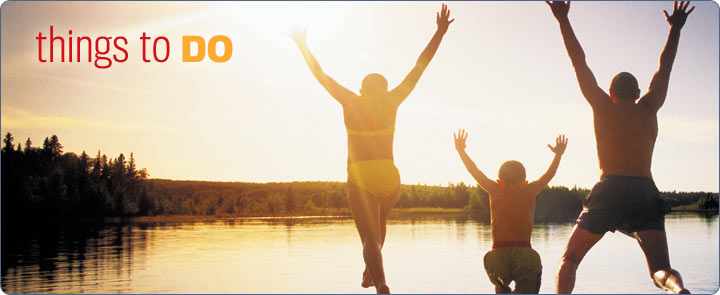 Sunset Bay Marina & Anchorage
Pull in to Sunset Bay Marina & Anchorage - Convenient and easy location to get in and out of. Well maintained, good Wifi, water and electric above average, very clean restrooms and showers, crew lounge and bicycles are provided for. The marina is also in an ideal location across the street from downtown Stuart. Good restaurant and bar on property (Sailor's Return).
Shipping address:
Sunset Bay Marina & Anchorage
615 SW Anchorage Way, Stuart, FL 34994.
Reservations:
Call +1-(772) 283-9225 or Send an Email
Active Captain:
Sunset Bay Marina Listing.




Chat to mrsimcard via iMessage from:
IPAD/IPHONE | MAC/PC | SKYPE | TELEGRAM
WHATSAPP: +17039534567 |

What size sim do you need?
All sims start as a standard sim. The standard sim fits most GSM phones and the iPhone 2G, 3G and 3GS.
iPhone 2, 3G, 3GS - Standard Sim
iPhone 4, 4S - Micro Sim
iPhone 5, 5S, 5C, 6, 6+, 6S, 6S+- Nano Sim
Are you Sailing over.
ActiveCaptain Interactive Cruising Guidebook includes marina reviews, moorings, contact information, pricing, services, amenities, maps, charts, anchorages. Before you go - Connect!
What about my Weather Window
Go ahead and order a sim card. Your sim is shipped dormant with a phone number attached. We can make it active by adding funds to the line.
Advise your departure date when your weather window clears. We can activate the service straight away or schedule to suit. We need your Order Number / Shopper ID to look up your order.
Email/iMessage to support@mrsimcard.com or
Send a text to +17039534567 or
Send a tweet to @mrsimcard, or
Call +1-703-953-2272

Call BTC Customer Service.
For rate inquiries, fees or support, please use the following:
Phone: CALL BTC NASSAU: +1-242-225-5282
Send an email: customerservice@btcbahamas.com

Contact Us
Contact Customer Care at +1-703-953-2272 or +61261452511 or +44.7700304300 from your wireless phone.
You can also send an email to Sim Support.
Please follow us on Twitter.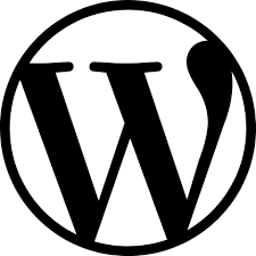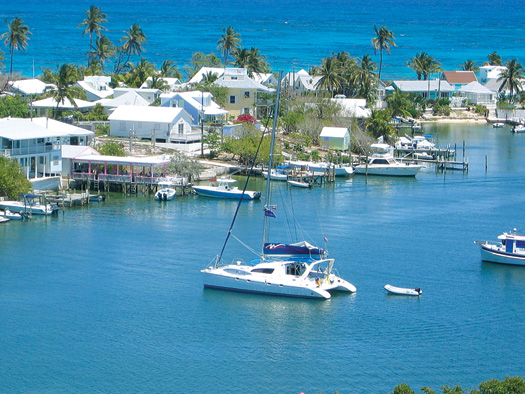 Customs and Immigration
Vacationers looking to sail themselves into a Bahamian port should be aware of several requirements. Sailors must clear Customs and Immigration in a Port of Entry. The two major ports are, of course, Freeport and Nassau. When entering the port, fly a yellow quarantine flag and notify Customs. Only the captain may leave the boat until Customs has been cleared.
Download The Bahamas Marina Guide for detailed information and specifications on marinas in The Out Islands. The Bahamas Marina Guide

For additional travel information, check with the Port Authority Department in Nassau at 242-322-1596 or 242-326-7354
Data Configuration for Android Phones
Please watch the above video for steps to configure data on an android phone.