Beeline Russia Sim Cards
iPhone / Android - Beeline Russia Sim Cards
Period
Talk
Text
Data
International Calls
Cost
Unlimited Sim
Unlimited France Calls
Unlimited France Text
3 Gigs Data
€0.09c/min
$44.99- BUYNOW
15 Day Unlimited Sim
Unlimited France Calls
Unlimited France Text
3 Gigs Data

15Day Unlimited
$59.99- BUYNOW
30 Day Unlimited Sim
Unlimited France Calls
Unlimited France Text
3 Gigs Data

30Day Unlimited
$64.99- BUYNOW
Standard Sim
Free incoming
Free incoming
Add a Bundle
€0.09c/min
$8.99- BUYNOW
Micro Sim
Free incoming
Free incoming
Add a Bundle
€0.09c/min
$8.99- BUYNOW
Nano Sim
Free incoming
Free incoming
Add a Bundle
€0.09c/min
$8.99- BUYNOW
Sim shipped FAST. Order today - It ships today.
Get your sim card in a hurry. We ship fast.
Beeline Russia
Lebara is one of Europe's fastest growing mobile companies with five million active customers, 1,000 employees worldwide and operations in eight countries. Lebara has been built on honesty, principles and a desire to give back to our community. And whatever happens, we always deliver what we promise to our customers.
Beeline Russia - offers solid Pay As You Go service in France. An MVNO operating on the Network of Bouygues Telecom in France, Lebara offers an amazing suite of services including talk, text, and data. Lebara service requires an unlocked GSM phone.
Place your order and you will receive a sealed sim kit with a French number. Activate your sim online and add money to begin using your sim card.

Enjoy.

Beeline Russia Effective Call Rates for France - (EURO)
Incoming calls and text messages - UNLIMITED FREE.
Local calls - €0.15 to other France Mobiles / Landlines.
Local calls - €0.00 Lebara to other Beeline Russia Mobiles.
International calls - €0.09 to USA.
Check it
Local text - €0.15 to other France Mobiles
Local text - €0.00 Lebara to other Beeline Russia Mobiles.
International text - €0.15 (
See Beeline Russia Tariff
).
Data (per MB) - €0.19 - Get a bundle instead.
Connection Fee - €0.15
Beeline Russia Unlimited calls with 3Gigs data
Beeline Russia offers an unlimited Russia call and text plan for €19.99. The plan is valid 30 days and includes Unlimited calls & SMS (all operators in metropolitan Russia) and 3GB internet. This plan is certainly the way to go in France.
Activate and register your sim online. You can then purchase the unlimited plan from your balance by sending an SMS "illim20" to 22241 to start the bundle.
Beeline Russia Data Only
Need a little more data than your tarrif allows? Beeline Russia offers three data plans. Your mobile should be automatically configured for Lebara internet. If you have any connection issues, click here.

Beeline Russia Data Bundles
Period
Data Bundle
Cost (€)
Activation
30 Days
500 MB
€5.00
SMS WEB500 to 22241
30 Days
1 GB
€8.00
SMS WEB1G0 to 22241
30 Days
3 GB
€20.00
SMS WEB3G0 to 22241
How to Dial Internationally
To place a call outside of France you must dial a prefix code to the start of the international number you want to call.

The format is: (INTERNATIONAL CODE)+ 00 + COUNTRY CODE + AREA CODE + NUMBER

For example, to dial mrsimcard in Washington DC, you would enter 001 (703) 953-2272

Easy cheesy!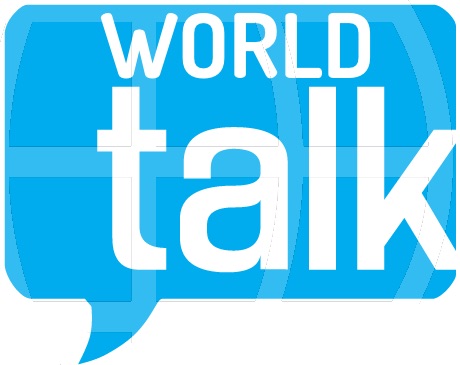 Enhancements
Use MRSIM WorldTalk and our "Y Dialer" App for unlimited / low cost VOIP calling over data and save on your calls. Select a 15 or 30 day add-on and we will activate it for your arrival in France. Its really simple to setup and the built in dialer allows you to direct dial international from your own contacts.
Use MrSim to call 70+ Countries Unlimited
. Our Lycamobile Bundled Sim Plans all include unlimited calls back home.
1. WorldTalk 15 -
15 days Unlimited - $15.00 - Add it now
.
2. WorldTalk 30 -
30 days Unlimited - $20.00 - Add it now
.
Simply click the link below the operating system of your choice and install the YourDialer app on a mobile phone!
You can also directly lookup 'YourDialer' on the iPhone App Store or Google Play for Android. We will provide you account details with activation of your service.
| | | |
| --- | --- | --- |
| | | |
| Android phone/tablet | iPhone/iPad/iPod | Symbian/Nokia phone |
Beeline Russia data Setup
Simply insert the Beeline Russia sim and power cycle the device. The device will auto configure for data service. See the manual settings below, or watch the video for iPhone or Android. iPhone / iPad -
Set the APN - "fr.lebara.mobi"
Username: "wap"

Android Devices
Name: Beeline Russia
APN: "fr.lebara.mobi"
Proxy:
Port:
Username: "wap"
Password:
Server:
MMS Port: 8799
MCC: 234
MNC: 20
APN Type: default,supl,mms




Your Phone Number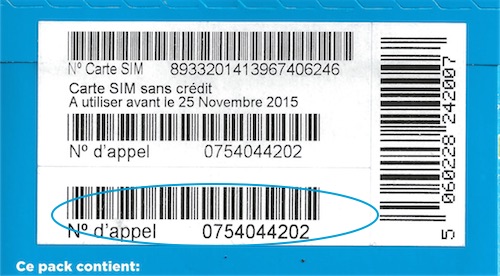 Your phone number is printed on the Sim Card, it's the number below the barcode starting 07:
(33) is the country code, the other ten digits are the number 0754044202.
To call the number above from the USA, I would dial +33 754044202 or 011 33 754044202. To call the number from France I would dial 0754044202

Activation Procedure
1 Insert your SIM card into an unlocked handset.
2 Go to the online activation on our web site.
3 Enter your Lebara number and click on Continue.
4 Fill in all mandatory fields marked with *:
a Your title.
b Your first name and last name.
c Your date of birth.
d Your residential address.
e To enter the residential address enter your post code and house number in the respective fields and click Find. If this does not show your correct address, you can also enter it manually.
f Choose the type of your ID card and enter its number. Please ensure that you have a valid passport, identity card, driving licence, resident permit, or birth certificate as this is essential for the activation.
5 Click on Activate now.
6 You will see a confirmation message on the screen: Activation complete!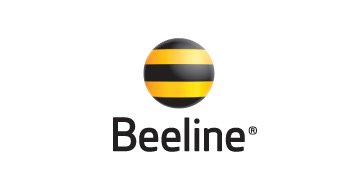 How it Works
1. Order Sim and advise us your arrival date France.
2. We will ship your order within 24 hours and advise your mobile number.
3. Receive your sim; activate it online and add money. You can also add money upon arrival in France.
4. Arrive France. Insert the sim. Power cycle the the phone.
4. Set the APN if necesssary.
5. Enjoy.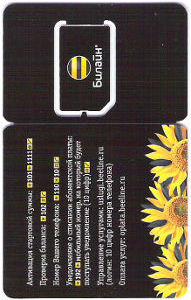 Check your Balance
Dial *133#  then press the call button and your balance will be displayed on the handset screen.
Alternatively, call 2323 for free from your Lebara number to listen to an automated announcement of your current balance.
View your Beeline Russia number
If your SIM card has already been activated you can find out your Lebara number by calling 2323 and choosing option 4 after listening to your balance.
Non-activated SIM
You can also find your Lebara number printed on the back of your SIM card package as shown on the right.
Change the language?
If you change the language of the IVR (Interactive Voice Response - the voice you hear when calling 2323) the language of the your balance announcement will also be changed.  

You can change the language of your IVR call 2323, listen to your messages and choose option 3. You can then choose between the following options. 

• 1 for French
• 2 for English
• 3 for Tamil
• 4 for Arabic.
 
Once you have chosen the language, please press 1 to confirm.

Beeline Russia Info
Please dial 2300 if you are calling from your Lebara Mobile (Free waiting time. Thereafter EUR 0.20 per call). Beeline Russia Customer Service is available at +33 172 28 2345 from overseas. Option 2 for English. You need a Lebara number to reach a human.


Chat to mrsimcard via iMessage from:
IPAD/IPHONE | MAC/PC | SKYPE | TELEGRAM
WHATSAPP: +17039534567 |

Contact MRSIMCARD
Contact Customer Care at +1-703-953-2272 or +61261452511 or +44.7447362969 from your wireless phone.
You can also send an email to Sim Support.
Please follow us on Twitter.