Chippie Surinam
St. Maarten "Chippieland Sim" (now with 4G LTE Data).

Experience the benefits of Chippieland!
Place and receive calls at the local rate of the Chippieland destination you are visiting. You can be reached on your own SXM mobile number and best of all, there are no roaming costs for you in Chippieland.
Chippieland - Curaçao, Bonaire, Saba, Surinam, St. Eustatius, Dutch St. Maarten, French St. Martin, St. Kitts & Nevis.

The Chippie St. Maarten "Chippieland Sim Deal" includes:
- Unlimited Free Incoming calls on the SXM 721 number in Chippieland
- Unlimited Free Incoming text on the SXM 721 number in Chippieland
- Local calls are $0.25c/min peak, and local texts are $0.14c/text.
- International calls are $0.36c/min

Your Chippie sim will roam internationally. You can definitely test it before you travel. You can subscribe to SXM Chippie data service and surf the web from your unlocked iPhone, Windows phone, iPad... etc. We can help you make it work. Just make certain it is unlocked. If you prefer data only; we can accommodate you. Give us a call and we will help get you sorted out.
Place your order online and receive it before you travel. We can ship to your hotel or marina via fedex for your arrival.

** Please note that you will insert this sim into a phone and from the phone subscribe to data. After subscribing to data you can insert the sim into a Tablet / Data Device / Modem and set the APN -

premium

.


Period
Included Data
Talk / Text + International
Cost
Basic Airtime
7 Day
7 Day
No Data Included
2.5GIG 4G
2.5GIG 4G
FREE INCOMING - $10 inc. See Rates
FREE INCOMING - $5 inc. See Rates
FREE INCOMING - $20 inc. See Rates
$15
$35
$50
30 Day
4GIG 4GLTE
4GIG 4GLTE
4GIG 4GLTE
FREE INCOMING - $10 inc. See Rates
FREE INCOMING - $25 inc. See Rates
FREE INCOMING - $40 inc. See Rates
$65
$80
$95
7 Day Data
30 Day Data
2.5GIG 4G
4GIG 4GLTE
N/A
N/A
$30 Note*
$55 Note*
Chippie St. Maarten
Chippie is based in St. Maarten and has associated operations in Saba, St. Eustatius, Bonaire, Curacao, St. Kitts, and Surinam. Our Chippie sim cards come with a St. Maarten 721 area code and can be reached from the USA by dialing 1-721-XXX XXXX.


Chippieland
With your active Chippie sim you will automatically experience the benefits of the Chippieland. When you call within Chippieland* you have the advantage to make and receive calls at the local rate of the Chippieland* destination you are visiting. You can be reached on your own mobile number and no roaming costs will be charged. So, when traveling within Chippieland* for business or vacation…Chippie offers you high quality service at the best rates!
Your Chippie sim work for talk, text, data on Dutch St. Maarten and French St. Martin and all across Chippieland.
Chippieland is a collection of different islands and countries and it consists of:
Curaçao
Bonaire
Saba
Surinam
St. Eustatius
Dutch St. Maarten
French St. Martin
St. Kitts & Nevis
Using your Service
To place a local call in Surinam: Dial +597 + phone number(XXX XXX)
To place an international call from Surinam: Dial 00 + country code + area code + phone number. For example - to call The Hilton London Kensington Hotel in the UK, dial 00-44-20 7603 3355 or +44-20 7603 3355
To place a call from Surinam to the USA: Dial (001 or +1) + (area code) + phone number. For example - to call MRSIMCARD, dial +1-703-9532272 or 001-703-9532272

How do people reach me?
They just dial your number as usual +1-(country code)xxx-xxxx e.g. +1-721-581-1852. The call will be billed to them at their local rates. They are placing a call to the Caribbean. You have free incoming calls in Chippieland.
Call Rates
Call Rates - NAF Netherlands Antilles Guilders (Florin):

Incoming calls = FREE

Within Chippieland
Chippie -> Land line = 0.25
Chippie -> other mobile = 0.25
Voicemail -> = 0.00

St. Maarten, Chippieland -> International = 0.36
Call against the call balance included with your Sim.

St. Maarten Text Messages
Incoming texts = FREE
Chippie -> Chippie = 0.14
Chippie -> USA = 0.14

Sint Maarten new NANP area code 721
eff. on October 10, 2011
Sint Maarten is a Caribbean territory known as a Constituent Country of the Kingdom of the Netherlands. Sint Maarten along with 5 more islands (Aruba, Bonaire, Curacao, Saba and Sint Eustatius) used to constitute the Netherlands Antilles until October 2010 when the country was dissolved. The southern part of the Sint Maarten island (also known as Saint Martin) now uses the North American Numbering Plan and has been assigned area code 721 introduced on September 30, 2011. Before the aforementioned date Sint Maarten had used country code 599 which remains in service for Bonaire, Curacao, Saba and Sint Eustatius.
Note that the northern part of the island, known as Saint Martin is a French Overseas Collectivity and uses country code 590.
PREPAID
3G+ Plans
Days
Quota
Price in NAF
Activation SMS
3G + Blackberry Service
3G + Android
IOS Data
3G Data
1 Day
500 MB
NAF 5
SMS to 3434
3GBBP 1D
3GVP 1D
3G Data
10 Day
2.5 GB
NAF 16.77
SMS to 3434
3GBBP 10D
3GVP 10D
3G Data
30 Day
4 GB
NAF 35
SMS to 3434
4GBBP 30D
4GVP 30D
Chippie Wireless St. Maarten Data Services
Your Chippie Wireless St. Maarten sim includes airtime which is converted to 3G / 4G LTE data. Upon arrival you can do the following. Subscribe to a data bundle via sms message sent to 3434. i.e. - Send sms 3GVP10D to 3434 to subscribe to 2.5GB data. Send sms 4GVP30D to 3434 to subscribe to 4GB data. If you consume the included data on your Chippie St. Maarten sim, you can add more by loading airtime to the line and using it to subscribe to more data.
Configuring Data.
You should be able to use everything as soon as you pop in your Chippie Wireless St. Maarten sim card and subscribe to data service. If you find a particular feature that is not working we have provided the steps and settings you can enter manually.
Chippie St. Maarten Data Configuration - iPhone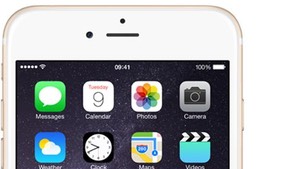 Follow these instructions upon arrival in Surinam

1. Insert the iPhone Chippie sim and power the iPhone on. Network comes up UTS.
2. Go to the main menu by pressing the HOME button on your iPhone.
3.Tap the following:
SETTINGS
CELLULAR
CELLULAR DATA NETWORK

Add the following in the APN field: "premium"
Username: "leave empty"
Password: "leave empty"

Back out to menu.
Turn off Wifi to check data. Visit www.mrsimrefill.com or Try checking the weather. If the weather updates, you have done everything correctly.
Tethering is allowed.

YEA!

Need help with data from Chippie - Call +1-721-588-1010 from your handset.
Need Help from mrsimcard! - Call +1-703-953-2272
Tweet to @mrsimcard
Send an SMS to +1-703-953-4567
Send an iMessage to mrsimcard support

How it Works
1. Order Sim and advise us your arrival date Surinam.
2. We will activate the line just before your arrival and advise your mobile number.
3. Arrive St. Maarten. Insert the sim. Power cycle the the phone.
4. Set the APN per the Configuration Instructions.
5. Enjoy.

Check your Balance
Check balance - #191# and "Send"
Check Expiration date of your sim online.

To Change Your Language
Dial *91# Then press Send/Yes. Press 3 for menu. Press 1 for English. Press 1 to confirm.
To Find Your Phone Number
Dial *91# Then press Send/Yes. Press 5 and listen to your number
Chippie Wireless St. Maarten Info
Chippie Wireless St. Maarten Customer Service is available 07:30AM to 04:00PM at "611" from the handset or +1-721-588-1010 from landline.


Chat to mrsimcard via iMessage from:
IPAD/IPHONE | MAC/PC | SKYPE | TELEGRAM
WHATSAPP: +17039534567 |

Contact Us
Contact Customer Care at +1-703-953-2272 or +61261452511 or +44.7700304300 from your wireless phone.
You can also send an email to Sim Support.
Please follow us on Twitter.