Digicel Haiti Dig Data Sim Card for Visitors.
Haiti Sim with Data for Smartphone
Period
Talk
Text
Data
Intnl Calls
Cost
3dy
Free Incoming
Free Incoming
250 MB 4G
$10 Loaded
$20.68
7dy
Free Incoming
Free Incoming
1.3 GIG 4G
$10 Loaded
$23.79
30dy
Free Incoming
Free Incoming
3 GB 4G
$10 Loaded
$35.35
30dy
Free Incoming
Free Incoming
7 GB 4G
$10 Loaded
$45.17
30dy
Free Incoming
Free Incoming
15 GB 4G
$10 Loaded
$55.35
Haiti Sim with Data for Tablets
Period
Talk
Text
Data
Intnl Calls
Cost
30dy
N/A
N/A
3 GB 4G
N/A
$27.35
Please note that the period (3dy, 7dy, 30dy) relates to the validity of the data plan. The sim will stay alive for months, and can be extended by adding cash. Our Digicel Haiti sim card comes loaded with USD $10 cash for talk and text. You can certainly add more. The Digicel Haiti sim features unlimited free incoming calls and unlimited free incoming text messages while you are in Haiti. The sim card will roam worldwide, so you can insert the sim card into your unlocked GSM phone at home prior to travel for testing. Insert sim and turn your phone on. Call your Digicel Haiti number from a land line to make sure it rings. Dial 011509XXXXXXXX or +509XXXXXXXX.
Digicel Haiti uses the 900Mhz GSM band so make sure you have a quad band GSM phone ready for your trip.

DATA ONLY PLAN
The new 3GIG data only plan is pretty awesome. You can order the sim and we can remotely activate this data plan. All you need to do in insert the sim and power cycle the phone or tablet to begin use. You might have to set the APN depending on your device, but thats it. This is easy cheesy
Using your Service
To place a local call in Haiti: Dial +509 + area code + phone number
To place an international call from Haiti: Dial 00 + country code + area code + phone number. For example - to call The Hilton London Kensington Hotel in the UK, dial 00-44-20 7603 3355
To place a call from Haiti to the USA: Dial 00+1 + (area code) + phone number. For example - to call MRSIMCARD, dial 001 703-9532272

Digicel Haiti Call Rates
Incoming calls and text messages - UNLIMITED FREE.
Local calls - $2.3HTG ($0.05USD) to other Digicel, $5.000HTG ($0.10USD) to other Haiti Carriers.
International calls - $17.75HTG ($0.40USD).
Local text - $3.00HTG ($0.07USD).
International text - $6HTG ($0.13USD
Now Digicel has a plan for everyone to get more for less no matter how they use their phone. Subscribe to a plan by short code upon arrival in Haiti. See them here. (See Digicel Tariff).


Configuring Data
You will be able to use talk and text straight away. You will need to subscribe to data service which is paid for from funds loaded to your line. Some phones and data devices such as the iPad require that you subscribe to data and manually configure the data on the device. The important setting is the APN.
Data Settings
Service: Internet
APN:

web.digicelha.com

Username: leave blank
Password: leave blank
Tethering is allowed with your data plan.
If you are using iPhone/iPad then you need the APN only -
web.digicelha.com
. **Note - You will need to insert the sim into a phone to dial the short code *134# and press "Send" to activate data service. Follow the on screen menu to complete the process.
Hotel / Marina Delivery HAITI
We can deliver your sim card directly to your HAITI hotel or Marina Office. With "ISLAND Delivery" your order will be dispatched to your hotel and we will notify the hotel / Marina that the package is on the way. Your order will await for your arrival. Upgrade from regular shipping to Express service.

Please understand that your order is shipping via Fedex to the island location. It will not get there tomorrow! An order placed Monday - Friday before 1400 EST with Island delivery will receive priority processing for same day dispatch. Expect 2 to 3 days for arrival at the Island destination. We will provide you FedEx tracking and a fax / email will be sent to the recipient. Please ensure you provide a proper address and contact info under delivery or in special request section in the shopping cart.

Express Island Delivery - $39.99 - Buy Now!

How it Works
1. Order Sim and advise us your travel date.
2. We will activate the line 2 days before your arrival by adding money to it.
3. Arrive Haiti. Insert the sim. Power cycle the the phone.
4. If you have a data plan dial *134# or *136# and "Send" to start data subscription
6. Follow the on screen menu to complete data subscription
7. Set the APN to "web.digicelha.com" only after confirming data subscription.
8. Enjoy.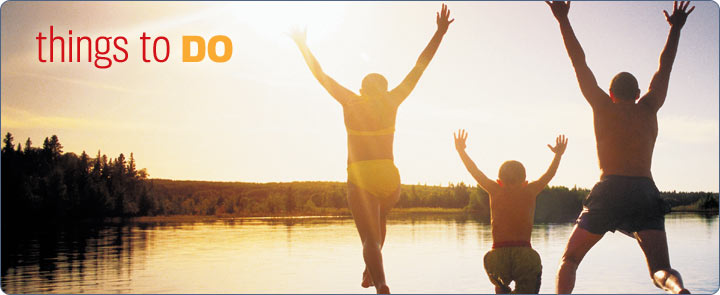 Sunset Yoga at Karibe
Take a exclusive Sunset Yoga class with Ayiti Yoga Co. while enjoying the sounds of the tropics atop the Hotel Karibe. Yoga is complimentary for hotel guests and at a nominal fee for visitors. Its a must do if you are in Port Au Prince.
Call in advance to make arrangements +509.4870.0000 or email them as classes fill fast.

Check your Balance
To check your balance dial *120# and press call. Keep your Digicel Haiti sim alive - Read here.
Digicel Haiti Info
Please call Customer care from mobile (int'l): (509)37 11-ROAM or (509)37 11 76 26. You can also reach Customer Care by dialing 111 from your Digicel mobile phone or from a landline in Haiti - Customer care (local): (509)37 11-DIGI ou (509)37 11 34 44. Answers to many questions about plans and service usage are placed in Digicel FAQ's.


Chat to mrsimcard via iMessage from:
IPAD/IPHONE | MAC/PC | SKYPE | TELEGRAM
WHATSAPP: +17039534567 |

Contact Us
Contact Customer Care at +1-703-953-2272 or +61261452511 or +44.7700304300 from your wireless phone.
You can also send an email to Sim Support.
Please follow us on Twitter.