Your Phone Number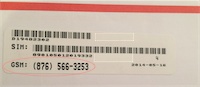 Your phone number is printed on the SIM envelope. it's the number to the right of GSM:
(876) is the area code, the other SEVEN digits are the number XXX-XXXX
To call the number above from the USA or Canada, I would dial 1-876 566 3253 or from Europe - 001-876 566 3253.

Using your Service
To place a local call in Jamaica: Dial 876 + area code + phone number
To place an international call from Jamaica: Dial 00 + country code + area code + phone number. For example - to call The Hilton London Kensington Hotel in the UK, dial 00-44-20 7603 3355
To place a call from Jamaica to the USA: Dial 1 + (area code) + phone number. For example - to call MRSIMCARD, dial 1 703-9532272

Digicel Jamaica Call Rates
Incoming calls and text messages - UNLIMITED FREE.
Local calls - $2.95JMD to other Digicel, $4.00JMD to other Jamaican Carriers.
International calls - $2.95JMD (Get the 2.95 Plan).
Local text - $3.00JMD ($0.03USD).
International text - $6.00JMD ($0.06USD (See Digicel Tariff).


Digicel Jamaica Add-On Features
Prepaid Data Plans 4G

Digicel now offers three new types of data plans which will allow customers to access data services with even more Value! These plans have been rebranded as the Starter, Starter Plus and Data Max, each with specific functionalities.
The Starter plan provides data service.
The Starter Plus plan includes unlimited access to F.I.T (Facebook, Instagram and Twitter).
The Data Max plan allows tethering / Hotspot.

Starter Plan:
1 day / 40MB / $40JMD ---(*143*52#)
2 days / 200MB / $100JMD ---(*143*54#)
7 days / 1Gb / $600JMD ---(*143*56#)

Starter Plus Plan:
1 day / 40MB / $50JMD ---(*143*53#)
2 days / 200MB / $120JMD ---(*143*55#)
7 days / 1Gb / $650JMD ---(*143*57#)

Data Max Plan:
30 days / 2GB / $1750JMD ---(*143*58#)
30 days / 3GB / $2250JMD ---(*143*59#)

Dongle/MiFi/Tablet Plan:
30 days / 3GB / $2250JMD ---(*143*60#)

Dial *147# SEND to initiate Prepaid Data plan and *147# to initiate a Prepaid Blackberry Data plan upon arrival in Jamaica. The appropriate amount will be deducted from the balance loaded on your line. To check your data balance on a 4G Prepaid Mobile Smartphone plan, dial *120*9#. TOPUP HERE

Digicel International Plan
The Digicel International Call Plan is an offer that will allow customers to have free bundled minutes that may be used to call select international numbers. Enjoy bundled minutes and reduced rates to mobile and landline numbers in the USA, Canada, China, India and landlines only in the UK and Spain. The International Call Plan is valid 30 days. The feature pricing is below and is paid for by deducting the appropriate amount from the balance on your line. TOPUP HERE
$1000JMD ($12USD) / 800 Mins
$1250JMD($15USD) / 1000 Mins

To activate Intl Call Plan 1250 at a cost of $1250 dial *134*1250#. To activate Intl Call Plan 1000 at a cost of $1000 dial *134*1000#

ROAM LIKE YOU'RE HOME ALLOTMENT
PLAN
FEE
TALK
TEXT
DATA
3 Day
J$800
10
10
10
7 Day
J$1000
15
10
10
14 Day
J$1400
20
15
15
30 Day
J$2000
30
30
30
Digicel Roam Like Home.
Roam like You're Home" is a service which allow all Digicel's subscribers to opt in to a specialized rate plan applicable while roaming in the USA, Canada and Digicel countries for a limited time (3,7,14,30 days). Pay one flat rate to access local rates for Voice, SMS and Data while roaming in the USA only on the AT&T or T-Mobile networks and in the Caribbean on the Digicel network. Plans are available for 3,7,14,30 days.
Customers traveling to Caribbean territories except *Guyana , will benefit from the Roam like You're Home rates as if they were still in Jamaica. RLYH is available in the following Digicel countries: Anguilla, Grenada, Antigua & Barbuda, Guadeloupe, Aruba, Haiti, Barbados, Martinique, Bermuda, Panama, Bonaire, St Kitts & Nevis, British Virgin Islands, St Lucia, Cayman*, St Vincent, Curacao, Suriname, Dominica, Trinidad and Tobago, El Salvador, Turks & Caicos, French Guyana.


The Scoop
RLYH is a sweet deal if your are traveling the Eastern Caribbean on a sailboat and need cheap service from island to island. Once you sign up for the (30 day plan for example) - it costs J$2000/USD$17. That gets you 30 mins talk, 30 outgoing sms and 30MB data for 30 days. It also gets you free incoming calls and text messages in the USA and the 22 Digicel Caribbean islands. Clls back to the USA are $0.15/min and texts are $0.06/msg. It also gets you data on Digicel at J$25/USD$0.21/MB. Yes thats 21 cents per MB in the Caribbean.
Thats Hot!
Eddie
How to activate Digicel Jamaica RLYH
- Dial the USSD code *153*100# to activate the plan for the USA, Canada & Digicel Caribbean territories following which you will be required to choose your desired bundle offer.
- Once instructions are received, the customer is then required to confirm activation of the plan by dialing *153*1#.
- Once confirmed, activation of the plan is then completed and is indicated by a notification message.
- The confirmation message will also indicate the number of days remaining on the roaming plan and expiration.
- This plan is for customers with a roaming capable handset.
**Note-
Once you have opted into this plan you will receive bundled minutes for voice calls, text and data.
Once your allotted bundle minutes have been exhausted you will be charged regular rates as if you were in Jamaica.
Once the plan has expired, rates will revert to the standard roaming rates.
RLYH Jamaica Call Rates (JMD)
Incoming calls and text messages - UNLIMITED FREE.
Calls to Jamaica - J$10.49
Calls to Digicel Caribbean - J$15.50
Calls to Caribbean other networks - J$18.25
Calls within the USA - J$18.25
Calls to Anywhere outside the USA - J$18.25
Calls to the USA - J$18.25/min (USD$0.15/min)
Calls to Haiti/Guyana - J$30.50
Calls to Cuba - J$90.50
Send a text to Jamaica - $2.00JMD ($0.03USD).
International text (USA/World) - $6.00JMD ($0.06USD
Data rate J$25/MB
..learn more

How it Works
1. Order Sim and advise us your arrival date in Jamaica.
2. We will activate the line 2 days before your arrival by adding money to it.
3. Arrive Jamaica. Insert the sim. Power cycle the the phone.
4. If you have a data plan dial *136*400# OR *143*400# and "Send" to start data subscription
6. Follow the on screen menu to complete data subscription
7. Set the APN to "web.digiceljamaica.com" only after confirming data subscription.
8. Enjoy.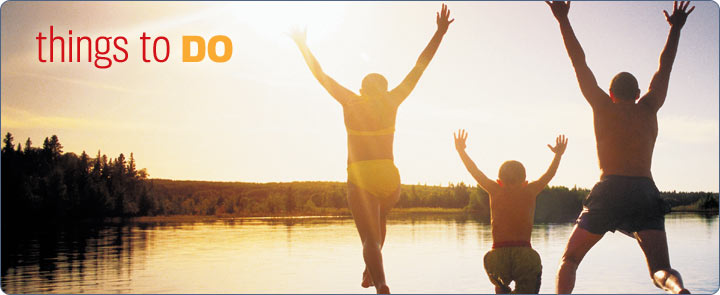 Bikram Yoga Jamaica
Take a Bikram Class at Jamaica's premier Bikram Yoga Studio -(+1-876-622-4518). Yolande has brought world famous Bikram Yoga to Jamaica. Her state of the art Yoga Studio is located in Kingston. BYJ is the place to take yoga in Jamaica They are offer classes, and the Bikram Jamaica Yoga Getaway for a select number of international guests. They can arrange Hotel Pickup. This is a "Must Do". Her Yoga retreats will blow your Yoga Mind!


Chat to mrsimcard via iMessage from:
IPAD/IPHONE | MAC/PC | SKYPE | TELEGRAM
WHATSAPP: +17039534567 |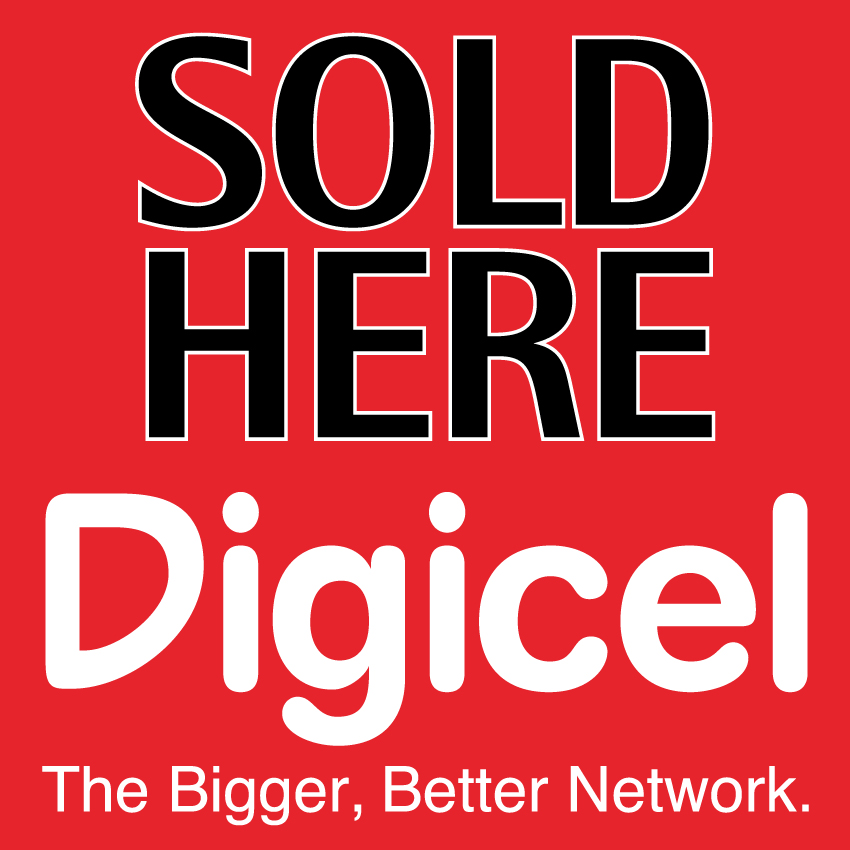 Configuring Data
You will be able to use talk and text straight away. You will need to subscribe to data service which is paid for from funds loaded to your line. Some phones and data devices such as the iPad require that you subscribe to data and manually configure the data on the device. The important setting is the APN.
Data Settings
Service: Internet
APN:

web.digiceljamaica.com

Username: leave blank
Password: leave blank
Tethering is allowed.
If you are using iPhone/iPad then you need the APN only -
web.digiceljamaica.com
. **Note - For iPad - You will need to insert the sim into a phone to dial the short code *143*400# and press "Send" to activate data service. Follow the on screen menu to complete the process.
Check your Balance
To check your balance - Dial *120# and press call. To check sim expiration - Dial *124# and press call. To display your mobile number - Dial *129# and press call.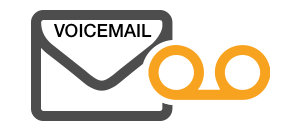 How do I access voicemail?
Dial 123 or 380-0000 and press SEND.
If you have already set up your voicemail you will hear "Welcome to the message centre please enter your passcode".
When you log in for the first time, you will be guided by a New User Tutorial (NUT) to record a personalized greeting and create a password for your new mailbox.".
Digicel Jamaica Info
Customer care is offered via a local number 1 876 380 7626. Customer service is of course multi-lingual. From the mobile - dial 100 from your mobile for English language support.
Contact Us
Contact Customer Care at +1-703-953-2272 or +61261452511 or +44.7700304300 from your wireless phone.
You can also send an email to Sim Support.
Please follow us on Twitter.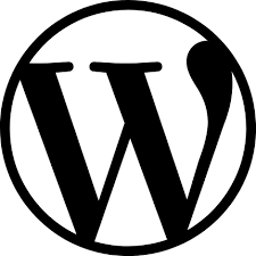 Emergency Numbers
The main emergency number is 119 or 911 (police), they can put you in touch with the appropriate authorities for any situation.

876-906-9674: Office Of Disaster Preparedness & Emergency Mgmt (ODPEM)
119: Police
911: Ambulance
911: Fire Brigade

US Embassy in Kingston
During normal business hours, Monday through Friday from 7:15am to 4:00pm, American Citizen Services in Kingston can be reached at +1-(876) 702-6450.

For after-hours help, the U.S. Embassy in Kingston can be contacted 24 hours a day at +1-(876) 702-6000. Press 0 to report an emergency.

British Embassy in Kingston
Contact us in an Emergency Jamaica: (+1 876) 9360700; Bahamas: (+1 242) 2256033