Digicel Cayman Sim (now with 4G LTE Data).
DIGICEL CAYMAN SMARTPHONE PLANS
Period
Included Data
Talk / Text + International
Cost
3 Day
500MB 4G
FREE incoming talk/text + $10 loaded.
$26.10
7 Day
1GB 4G
FREE incoming talk/text + $10 loaded.
$32.20
30 Day
2 GIG 4G
FREE incoming talk/text + $10 loaded.
$50.50
30 Day
4 GIG 4G
FREE incoming talk/text + $10 loaded.
$56.60
30 Day
10 GIG 4G
FREE incoming talk/text + $10 loaded.
$81
DATA ONLY PLAN for iPad, MiFi, Dongle, Tablets
30 Day
4 GIG 4G
N/A - Data only.
$56
30 Day
10 GIG 4G
N/A - Data only.
$81
The Digicel Cayman Sim includes:
- Unlimited Free Incoming calls on the Cayman 345 number
- Unlimited Free Incoming text on the Cayman 345 number
- Local calls are ~$0.25c/min, and local texts are $0.12c/text - or sign up for a local and or international calling plan and calls reduce to $0.03 - local and $0.15 - international.
You can subscribe to Digicel Cayman data service and surf the web from your unlocked iPhone, Windows phone, Blackberry, iPad... etc. We can help you make it work. Just make certain it is unlocked. If you prefer data only; we can accommodate you. Give us a call and we will help get you sorted out.
Place your order online and receive it before you travel. We can ship to your hotel in Cayman or marina via fedex for your arrival.

** Please note that you will insert this sim into a phone and from the phone subscribe to data to begin using your purchased data plan. Do this before you start web surfing.. After subscribing to data you can insert the sim into a data device (iPad) / Modem and set the APN - web.digicelcayman.com.
About The Cayman Sim
All Digicel Cayman sim cards feature unlimited free incoming calls and unlimited free incoming text messages while you are in Cayman. The sim card will roam worldwide and Digicel Cayman offers a roam like home service that will allow you to use your Digicel Cayman sim in the USA and across the Caribbean like you were in Cayman.
Insert the sim card into your unlocked GSM phone at home prior to travel for testing. Insert sim and turn your phone on. Call your Digicel Cayman +1-(345)XXX-XXXX number from a land line to make sure it rings. Digicel Cayman uses the 900Mhz GSM band so make sure you have a quad band GSM phone ready for your trip.
VACATION Phone & local Sim - BLU Jenny Package.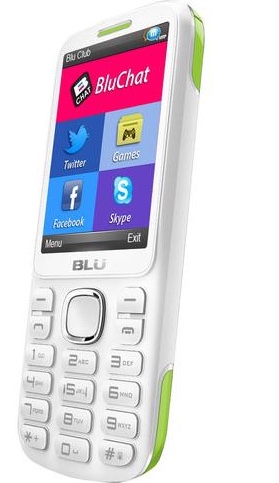 Get an Unlocked Quad band Dual Sim GSM Phone Including :
A Digicel Cayman Sim Card with Unlimited Free incoming calls, Unlimited Free incoming text messages and $10 loaded.
Stay in contact with family and friends with this Blu Jenny unlocked world cell phone, which features a lithium-ion battery that delivers up to 12 hours of talk time. The 1.3MP digital camera allows you to snap pictures while on the go. You have a solid little dual sim phone that works solidly on the Digicel Caribbean Network. Its all you need for Caribbean calling. The BLU Jenny's compact design will be perfect for those who primarily use their device for voice calling, but also want the ability for SMS text messaging. ..
View our
Jenny Quick Guide
for usage tips.
Your Phone Number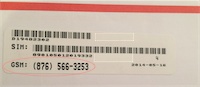 Your phone number is printed on the Sim Card. it's the number to the right on the back:
(345) is the area code, the other SEVEN digits are the number XXX-XXXX
To call the number above from the USA or Canada, I would dial 1-345 XXX XXXX or from Europe - 001-345 XXX XXXX.

Using your Service
To place a local call in Cayman: Dial 345 + area code + phone number
To place an international call from Cayman: Dial 00 + country code + area code + phone number. For example - to call The Hilton London Kensington Hotel in the UK, dial 00-44-20 7603 3355
To place a call from Cayman to the USA: Dial 1 + (area code) + phone number. For example - to call MRSIMCARD, dial 1 703-9532272

Digicel Cayman Call Rates (KYD)
Incoming calls and text messages - UNLIMITED FREE.
Local calls - $0.25KYD to other Digicel, $0.45KYD to other Cayman Carriers.
International calls - $0.37KYD USA & Canada, $0.45KYD UK, Ireland, TCI.
Local text - $0.12KYD/msg
International text - $0.12KYD/msg. ( ...Digicel Tariff).


Digicel Cayman Add-On Features
Dial *135# SEND to initiate Prepaid Data plan or dial the direct plan short code listed above upon arrival in Cayman. The appropriate amount will be deducted from the balance loaded on your line. To check your data balance on a 4G Prepaid Mobile Smartphone plan, dial *120*9#. TOPUP HERE

Digicel International 15c World Plans
If you call and text a lot you can choose from 3 easy to use prepaid calling plans that suit you. Simply dial *135# from your Digicel phone to activate your 15c World calling plan and call the Cayman Islands and 100 other countries including Digicel Jamaica, USA, Canada, Europe and the Philippines.

Get unlimited SMS with activation of any 15c World plan. Unlimited SMS will be available to you for the duration of your selected plan. ..TOPUP HERE

$3 KYD / 20 Mins / 1 day / Dial *141*40#
$15 KYD / 100 Mins / 7 days / Dial *141*50#
$45 KYD / 300 Mins / 30 days / Dial *141*60#

Emergency Numbers
The main emergency number is 911 (police), they can put you in touch with the appropriate authorities for any situation.

345-9496555: Hurricane Emergency Operations
345-9463333: Emergency Information Hotline
345-9497775: Executive Air Ambulance

US Embassy in Kingston
During normal business hours, Monday through Friday from 7:15am to 4:00pm, American Citizen Services in Kingston can be reached at +1-(876) 702-6450.

For after-hours help, the U.S. Embassy in Kingston can be contacted 24 hours a day at +1-(876) 702-6000. Press 0 to report an emergency.

U.S. Consular Agency - Cayman Islands
Monday - Friday, 8:00 AM - 2:00 PM
150 Smith Road
Smith Road Center, Unit 202B
George Town, KY1-1010
Grand Cayman, Cayman Islands
(345) 945-8173
(345) 945-8192 Fax
usconsagency@gmail.com

British Embassy in Kingston
Contact us in an Emergency Cayman: (+1 876) 9360700; Bahamas: (+1 242) 2256033
Do you need help choosing a sim?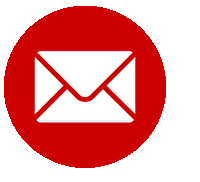 Q. -
Tell us your trip details (e.g. - We are Coming to America! / 7 - 14 days / iPhone X - We need a sim for iPhone and iPad). Can you deliver to my Hotel?
A. -
We will email / text you a solution.
Send us a
Support Request Email
Send us a
Facebook Message
Send us a
WhatsApp Msg. +1-703.953.4567
Send us an
iMessage to iPad/iPhone
Send us an
SMS Message
Tap to Call
+1-703-953-2272
Twitter
See
common questions posted to our Blog
.
How it Works
1. Order Sim and advise your travel date.
2. We will activate the line 2 days before your arrival by adding money to it.
3. Arrive Cayman. Insert the sim / power the phone.
4. If you have a data plan dial *135# and "Send" to start data subscription
6. Follow onscreen menu to complete activation.
7. Set the APN to "web.digicelcayman.com" only after confirming data subscription.
8. Enjoy.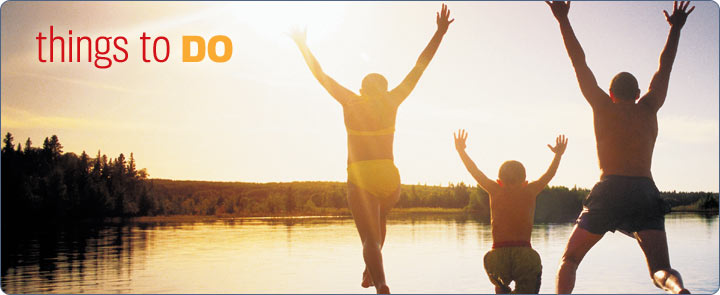 Swim with the Stingrays
Go with Capt. Marvin's Boat Tours -(+1-345-945-6975) to Stingray City for a wonderful excursion. Kiss a Stingray and then go snorkeling. Words cannot properly describe the beauty under the water. They are located on 7 mile beach up from the Ritz Carlton and they offer hotel pickup.
Stay at the Ritz Carlton
Ritz Carlton Grand Cayman is on their game. They know your name, they provide service from top to bottom. They just do it like you want it to be done and Hallelujah!
Pools - Amazing.
Water sports - Amazing. They even have a waterpark.
Food - Amazing.
Room service - Amazing.
Oh by the way - they have Nespresso machines in your room - Amazing.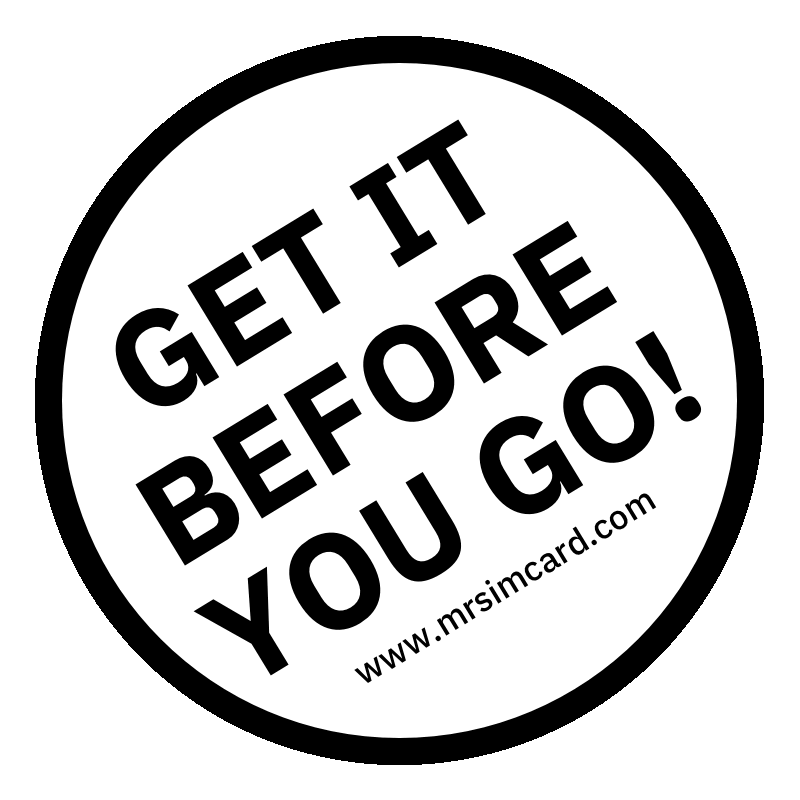 Configuring Data
You will be able to use talk and text straight away. You will need to subscribe to data service which is paid for from funds loaded to your line. Some phones and data devices such as the iPad require that you subscribe to data and manually configure the data on the device. The important setting is the APN.
Data Settings
Service: Internet
APN:

web.digicelcayman.com

Username: leave blank
Password: leave blank
Tethering is allowed.
If you are using iPhone/iPad then you need the APN only -
web.digicelcayman.com
. **Note - For iPad - You will need to insert the sim into a phone to dial the short code *135# and press "Send" to activate data service. Follow the on screen menu to complete the process.
Check your Balance
To check your balance - Dial *120# and press call. To check sim expiration - Dial *124# and press call. To display your mobile number - Dial *129# and press call.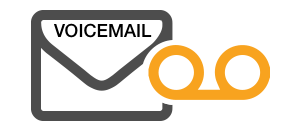 How do I access voicemail?
Dial 123 or 1876380-0000 and press SEND.
If you have already set up your voicemail you will hear "Welcome to the message centre please enter your passcode".
When you log in for the first time, you will be guided by a New User Tutorial (NUT) to record a personalized greeting and create a password for your new mailbox.".
Digicel Cayman Info
Customer care is offered via a local number +1 345-623-3444 . Customer service is of course multi-lingual. From the mobile - dial 100 from your mobile for English language support.
Contact Us
Contact Customer Care at +1-703-953-2272 or +61261452511 or +44.7700304300 from your wireless phone.
You can also send an email to Sim Support.
Please follow us on Twitter.