USA Eco Mobile (now with 4G LTE Data).
Period
Talk
Text
Data
Intnl Calls
Cost
30Dy
Unlimited
Unlimited
100MB 4GLTE
N/A

$22

30Dy
Unlimited
Unlimited
UNL+ 500MB 4GLTE
N/A

$26

30Dy
Unlimited
Unlimited
UNL+ 2GB 4GLTE
UNL Intnl calls

$32

30Dy
Unlimited
Unlimited
UNL+ 4GB 4GLTE
UNL Intnl calls

$42

30Dy
Unlimited
Unlimited
UNL+ 6GB 4GLTE
UNL Intnl calls

$52

30Dy
Unlimited
Unlimited
UNL+ 8GB 4GLTE
UNL Intnl calls

$62

The Eco Mobile "Tourist Sim" includes Unlimited USA Talk, Unlimited USA / International Text messages, Unlimited 3G data with 100 MB, 1 Gig, 2 Gigs, 4 Gigs or 8 Gigs at 4G LTE speed. Data can be used for Personal Hotspot and tethering if your phone is capable. Certain plans include unlimited calls to 80+ countries. See the detail under Intnl. calls for countries.

YOUR Eco Mobile USA "Tourist Sim" SIM INCLUDES:
1. Unlimited international calling from the USA to Australia, Canada, UK, Israel, China, India, Poland, Mexico, Singapore, South Korea, Thailand and up to 80+ countries.
2. Unlimited USA and International Texting in included
3. Hotspot / Tethering is included - No extra charge!
4. An allotment of 4G LTE data plus unlimited 2G data

About Eco Mobile
With No Contracts and No Monthly bills, our customers enjoy the freedom to pay for what they want, and when they want. Eco Mobile runs on the best networks available in the USA. We offer Eco Mobile on the Verizon Network and the T-Mobile USA Network so coverage is maximum.

Eco Mobile offers Pay As You Go and Unlimited Calling plans. Unlimited plans are the way to go for smartphone use. Blackberry service is not offered.
About the Unlimited Plan
The Unlimited plan is valid 30 days based upon plan purchased. Service includes unlimited USA talk, and unlimited USA/International SMS. Data included is unlimited with an allotment allowed at 4G LTE speed on the Sprint, T-Mobile or Verizon National network based on the sim selected.
International Talk.
Plans $30 and higher include unlimited international calls to 80+ countries. Just dial the access number first 1-6093820255 and follow the instructions. Our International Flexibility Plan allows subscribers to call anywhere in the world paying only for minutes you use. Our Unlimited Global Plan is perfect for subscribers who call up to 10 numbers in specific destinations most often.
Unlimited USA Call Rates
Incoming calls and text messages - Unlimited FREE.
Local calls - Unlimited
International calls - Unlimited International Talk to landlines and sometimes to Mobiles as well in 80+ countries.
Local text - Unlimited.
International text - Unlimited International SMS.

Eco Mobile Data Services
Unlimited plans
include unlimited 3G data and and certain plans include 500 MB to 8 GB at 4G LTE speed. Once the 4G LTE data is consumed data will revert to unlimited at 128Kbps.
Configuring Data
You should be able to use everything as soon as you pop in your Eco Mobile USA sim card. If you find a particular feature that is not working we have provided the steps and settings you can enter manually.
See
detailed settings here
.
Data Settings
Tethering is allowed.
If you are using iPhone/iPad then you need the APN only -
APN -
pwg
.
USER - leave empty.
PASSWORD - leave empty.
With the release of iOS 8, subscribers using iPhone 5c, 5s, or higher can
upgrade to iOS 8 and enable LTE on their iPhone.
As a default, LTE/4G will be disabled. The subscriber needs to manually enable it.
Below are the basic step by step instructions on how to turn on LTE.
Enabling LTE/ 4G on the iPhone
Step 1: Go to Home Screen
Step 2: Open Settings
Step 3: Select Cellular
Step 4: Select Enable LTE Switch
Step 5: Select Enable LTE
Step 6: LTE now enabled
And then you will need to update your APN settings as follows in the respective columns.
APN – pwg
user – leave empty
password – leave empty
MMS APN – pwg
MMSC – http://www.apple.com/mms/uaprof.rdf
Then restart your iPhone and LTE will start working.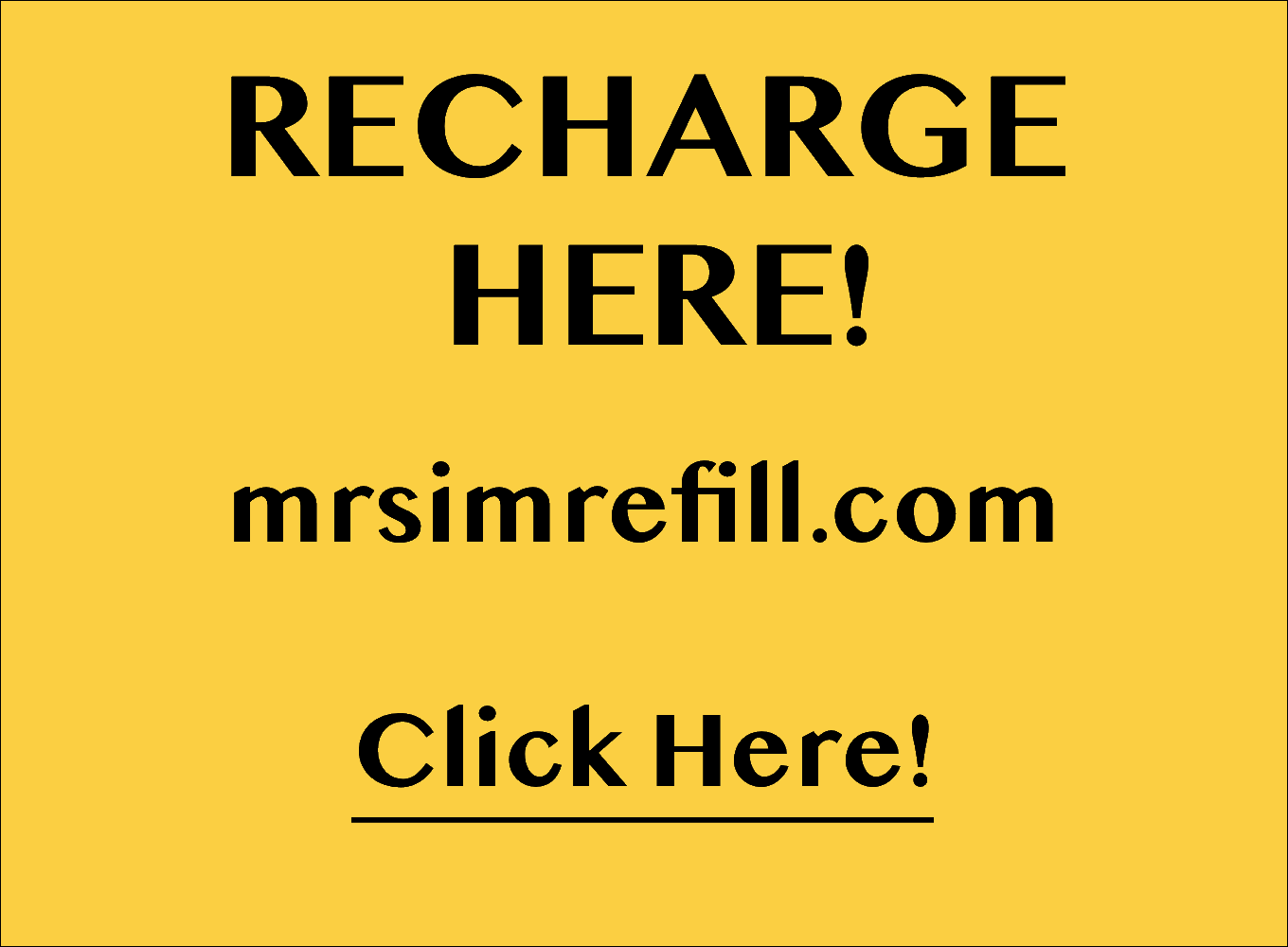 How it Works
1. Order Sim and advise us your arrival date USA.
- We always send the GSM version unless you choose the CDMA Version for Verizon Phones.
2. We will activate the line just before your arrival and advise your mobile number.
3. Arrive the USA. Insert the sim. Power cycle the the phone.
4. Set the APN per the enclosed instructions.
5. Enjoy.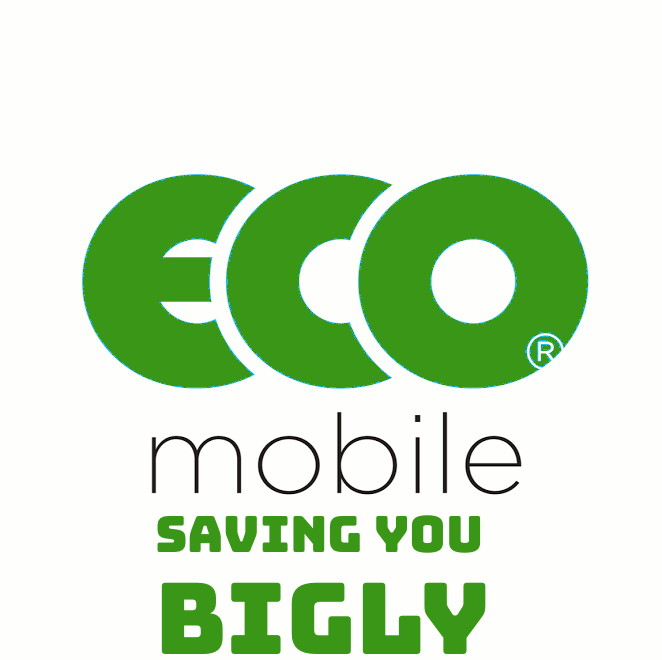 Voicemail
Setting up voicemail for the first time is quick and easy.

Press and hold 1 or dial your own phone number from the device to reach the voicemail system.
If this is the first time setting up voicemail, you will be prompted to initialize your inbox for the first time.
Follow the prompts to establish and confirm a 4-7 security PIN to protect your voicemail inbox.
Record and personalize your voicemail greeting or choose a standard message to be played when prompted.

Once complete, your voicemail is now properly configured and callers will be able to leave messages which can be retrieved at any time by pressing and holding 1 or dialing your own number directly form your phone.
Eco Mobile Info
Eco Mobile Customer Service is available at 1-855-825-8855. - Eco Mobile User guide - Click here

Do you need help choosing a sim?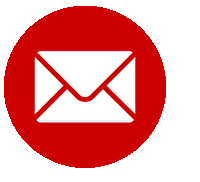 Q. -
Tell us your trip details (e.g. - We are Coming to America! / 7 - 14 days / iPhone X - We need a sim for iPhone and iPad). Can you deliver to my Hotel?
A. -
We will email / text you a solution.
Send us a
Support Request Email
Send us a
Facebook Message
Send us a
WhatsApp Msg. +1-703.953.4567
Send us an
iMessage to iPad/iPhone
Send us an
SMS Message
Tap to Call
+1-703-953-2272
Twitter
See
common questions posted to our Blog
.
Contact Us
Contact Customer Care at +1-703-953-2272 or +61261452511 or +44.7700304300 from your wireless phone.
You can also send an email to Sim Support.
Please follow us on Twitter.