Roam Canada UNLIMITED (now with 4G LTE Data).
Roam Canada is the premier short term SIM card designed for visitors to Canada. Roam Canada is easy to activate so it is ready when you are. Just insert the sim, power the phone and begin use.
Add a little bit of ILD for $5 if you need International Calling and call worldwide with MRSIM WorldTalk. Its available in $2, $5, $8, $10 increments.

Roam Canada runs on the nationwide GSM network of Bell Canada which feature unlimited talk, text and Full Speed 4G LTE data.

Your Roam Canada "UNLIMITED" sim includes:
1. Unlimited Canada Calling
2. Unlimited International SMS
3. Add $5 MRSIM WorldTalk for as much as 100 mins to certain destinations
4. 500MB of 4G LTE Data.
5. There is no contract or no credit check required.

Its Ready when you are - Only Roam Canada has Self Activation.
CANADA UNLIMITED Smartphone Plans (now with 4G LTE Data).
Period
Talk
Text
Unthrottled Data
Intnl Calls
Cost
7 Day
UNL Talk
UNL Global
500MB @4GLTE
Add a little bit of ILD $5
$35
14 Day
UNL Talk
UNL Global
500MB @4GLTE
Add a little bit of ILD $5
$50
21 Day
UNL Talk
UNL Global
500MB @4GLTE
Add a little bit of ILD $5
$60
About Roam Canada
Roam Canada is a Canadian MVNO developed by Otono with a focus on short term visitors. Running on the largest 4G LTE GSM network in Canada (Bell); Roam Canada has excellent Nationwide coverage. The unlimited plans are simple and straightforward and are available in 7, 14, 21 day increments with talk, text and 500MB data.
The sim is simple to activate. You just insert the sim upon arrival and begin your service. Traditional Blackberry service is not offered, but blackberry devices using BB Q10 software are supported.

Order
1. Choose a 7, 14, or 21 day plan and get your SIM card delivered to your home or hotel.

Activate
2. Visit our website, enter your SIM code, and click "Activate." The best time to do this is right before your trip so your plan is ready when you land.

Insert
3. When you reach Canada, swap your phone's regular SIM card with your Roam SIM. It only takes a few seconds.
How do I activate my SIM card?
To activate your SIM card and start your plan, all you need to do is:
Click the Activate button in the top-right corner of the page.
Enter the 19-digit SIM ID number on the back of your SIM card.
Click Activate
Activating usually takes 10 minutes, but can sometimes take up to 10 hours. We recommend activating right before your trip so your plan is ready when you arrive in Canada. Then just swap your phone's regular SIM card with your Roam Mobility Canada Travel SIM and your plan should be ready to use.
As soon as your Roam Mobility plan is active, we'll also send you a text message so you know your Canadian phone number and the date and time when your plan will expire.
Important note: Plan days are counted as calendar days which end at midnight Pacific Time. So if you start your plan at 7:00pm, the 5 hours of service you have before midnight will count as 1 whole day of your plan.
What devices are compatible
Our nationwide 4G LTE Network runs on the 1700/2100 Mhz (LTE) and 850/1900 Mhz (4G) frequency bands. Please check the specs of your current device's make and model online to confirm compatibility.
Can I use my own phone number?
No. We will assign you a random local Canadian phone number to use when you activate your SIM card.
Can I change my phone number
No. Unfortunately, you cannot change your Roam Mobility phone number once it has been assigned. If you are having problems with your current number, please our contact customer care team at 1-855-976-2688.
What happens if I use all my data?
If you use up the 500MB of 4G LTE data included with your plan, the network will automatically suspend your data service so can't incur any extra charges. If this happens, you'll be unable to access data but can still continue using talk and text for as long as your plan remains active.
I activated my SIM but nothing's working yet. What should I do?
Typically your SIM card will activate within 10 minutes, but sometimes it can take a few hours. If you are flying or driving to Canada, we recommend that you activate your SIM before you depart - to ensure it will be ready once you arrive.

Remember, the day you activate counts as one day of your plan, so activating before you depart won't affect your plan's expiry date. Once activated, we'll send you a text message confirmation. If you don't receive a text, contact our Customer Care Team at 1-855-976-2688.
Add A Little International Talk.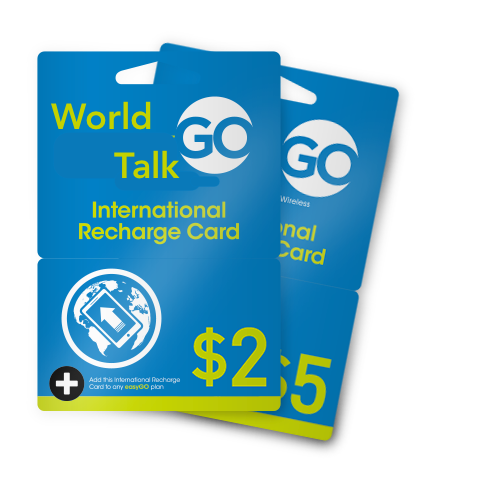 Leverage you unlimited USA talk minutes by adding a little bit of International calling with a MRSIM WorldTalk addon. For as little as $5 you can talk Unlimited to Canada, China, France, Hong Kong, India, Israel, Mexico, Portugal, Singapore, Thailand, United Kingdom, Venezuela, ...and more.
Check the World Talk addon when your place your order and then text our activation line with your "Shopper ID" after activating your Zip Sim and we will initiate your service. Its sooo Easy.
Unlimited Canada Call Rates
Incoming calls and text messages - Unlimited FREE.
Local calls - Unlimited.
International calls - Use MRSIM worldTalk for International Calling.
Local text - Unlimited.
International text - Unlimited International SMS.

Every plan includes unlimited nationwide USA calling, including Hawaii and Puerto Rico. No limits on inbound or outbound calls. No evening or weekend restrictions.
Can I extend my Roam Canada Sim
No. If you need extra days of service, you must purchase a new Canada Travel SIM card and activate it online. We ship worldwide including directly to hotels in Canada.
Configuring Data
You should be able to use everything as soon as you pop in your Roam Canada sim card. If you find a particular feature that is not working we have provided the steps and settings you can enter manually. Tethering is supported.


Data Settings
If you are using iPhone/iPad then you need the APN only
APN -
wholesale
user - leave empty
pass - leave empty