USA "Unlimited" by Airvoice USA (now with 4G LTE Data).
Period
Talk
Text
Data
Intnl Calls
Cost
5 Day
Unlimited
Unlimited
25MB @4GLTE/3G
-
$10
15 Day
Unlimited
Unlimited
100MB @4GLTE/3G
-
$25
30 Day
Unlimited
Unlimited
100MB @4GLTE/3G
-
$30
30 Day
Unlimited
Unlimited
1GB @4GLTE/3G
Unl 80+ countries
$35
30 Day
Unlimited
Unlimited
5GB @4GLTE/3G
Unl 80+ countries
$60
The Airvoice "Unlimited" includes unlimited USA Talk, unlimited USA / International Text messages, 4G LTE data split 50/50 over high speed and 3G speed. Two of these plan include unlimited calls to 80+ countries. See the detail under Intnl. calls for countries.

International Calling Details:
1. Call Landline and Mobiles in the following: Austria, Belgium, Bermuda, Brunei, Canada, China, Denmark, Finland, France, French Guiana, Greece, Guam, Hong Kong, India, Israel, Italy, Lithuania, Malaysia, Mariana Islands, Poland, Portugal, Puerto Rico, Romania, Singapore, South Korea, Spain, Sweden, Thailand, United Kingdom, US Virgin Islands and 80+ countries.
2. Dial the access number first 3478994073. Follow the prompts to place your call.
3. Unlimited calling applies to the first 10 international numbers dialed. There is no contract, no credit check required.

About AirVoice Wireless
AirVoice Wireless offers unlimited GSM service on the largest GSM network in the USA. The AirVoice Wireless sim supports 3G/4G data on the AT&T Network. The unlimited plans feature true unlimited USA talk and text. Airvoice is a great choice for a road trip with its extensive national coverage map. This is a good sim without any surprises.


Using your Service
To place a local call in USA:
Dial area code + phone number i.e. 7039532272.

To place an international call from the USA:
Dial the following access number anytime you wish to place an international call: (347) 899-4073.
Then - Dial 011 + country code + area code + phone number

Here are some AirVoice Wireless basics:
Sim is valid 60 days from activation (You can renew it.)
Local numbers assigned nationwide
3G/4G Data on the AT&T USA Network
Unlimited USA SMS/MMS
International calls. Intnl. Access Number -(347) 899-4073.
50 / 50 Data
Airvoice data is broken into two increments. The first 50% is allocated at 4G LTE speed and the second 50% is allocated at 3G speed. 50 / 50 data applies to all plans.
411 Calls:
Dial 1-800-FREE411 at anytime to get directory assistance services for free! Simply dial the toll-free number, say where you are, and what you are looking for, and get connected for free. It is that simple.
Cancellation
To avoid service interruption, you will need to add a new refill card to your account before your airtime expires. Once your airtime expires you will have 30 days to add a refill card. If no card is added, your account will be cancelled. If your account cancels you will lose your number. You will need to purchase a new SIM card with a new mobile number.
How do I add more money to my account?
From handset dial





PIN

or Dial



and follow the automated prompts.
How do I use Text Messaging?
Text Messaging allows you to send or receive short alphanumeric messages (up to 150 characters in length) using your wireless phone. This feature also allows you to receive short messages originating at e-mail or web-based sources via your unique e-mail address of your 10-digit wireless number @txt.att.net
i.e. 2024125462@txt.att.net.


911 Calls:
Yes
AirVoice Wireless USA Info
AirVoice Wireless Customer Service is available 9AM to 10PM CST at "611" from the handset or +1-888-944-2355 from landline.

Check balance - *777# and "Send"
Check data balance - *777*1# and "Send"
Add a refill pin - *111*pin number # and "Send"
Retrieve Voicemail - Dial 123 or Press and hold "1" from mobile.


AirVoice Wireless Data Services
Configuring Data
You should be able to use everything as soon as you pop in your AirVoice Wireless USA sim card and power on your phone. If you find a particular feature that is not working we have provided the steps and settings you can enter manually.
Data Settings
Service: Internet
APN: att.mvno
Username: leave blank
Password: leave blank
Tethering is not generally allowed.
If you are using iPhone/iPad then you need the APN only -
att.mvno
.
iPhone Data :
Yes it works. Data speed is 4G if your phone is so capable. iPhones get 4G/3G/EDGE Speed on the AT&T USA Network. If you have a 4G device with 850/1900 Mhz then you will have 4G service in the USA (rocking). We can even send you the setup "over the air" OTA to your device. We also include setup instructions with your sim, and activate the sim for your arrival in the USA. Easy cheesy!
Unlimited Global SMS Texting :
Text anyone within 50 U.S. states. International Texting is not included, but international MMS is included.


Can a customer's phone be used as a modem?
No, AirVoice Wireless does not allow tethering the phone as a modem.
Is there an early termination fee?
No, our program is month to month and can be terminated at anytime.
How do customers add funds to their account?
Use the Simple Refill box here.
Hotel Delivery USA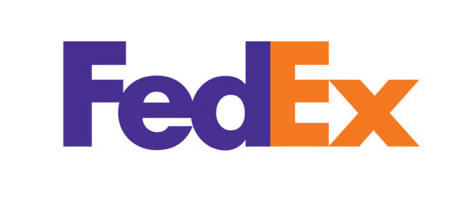 Take advantage Hotel Delivery Service. We will ship your sim order to your hotel for your arrival. We will email you tracking and we will also notify the hotel.
Upgrade to FedEx Express:
- Fedex 2/3 day service - $9.99 - Add to Order!
- FedEx Overnight - $19.99 - buy now!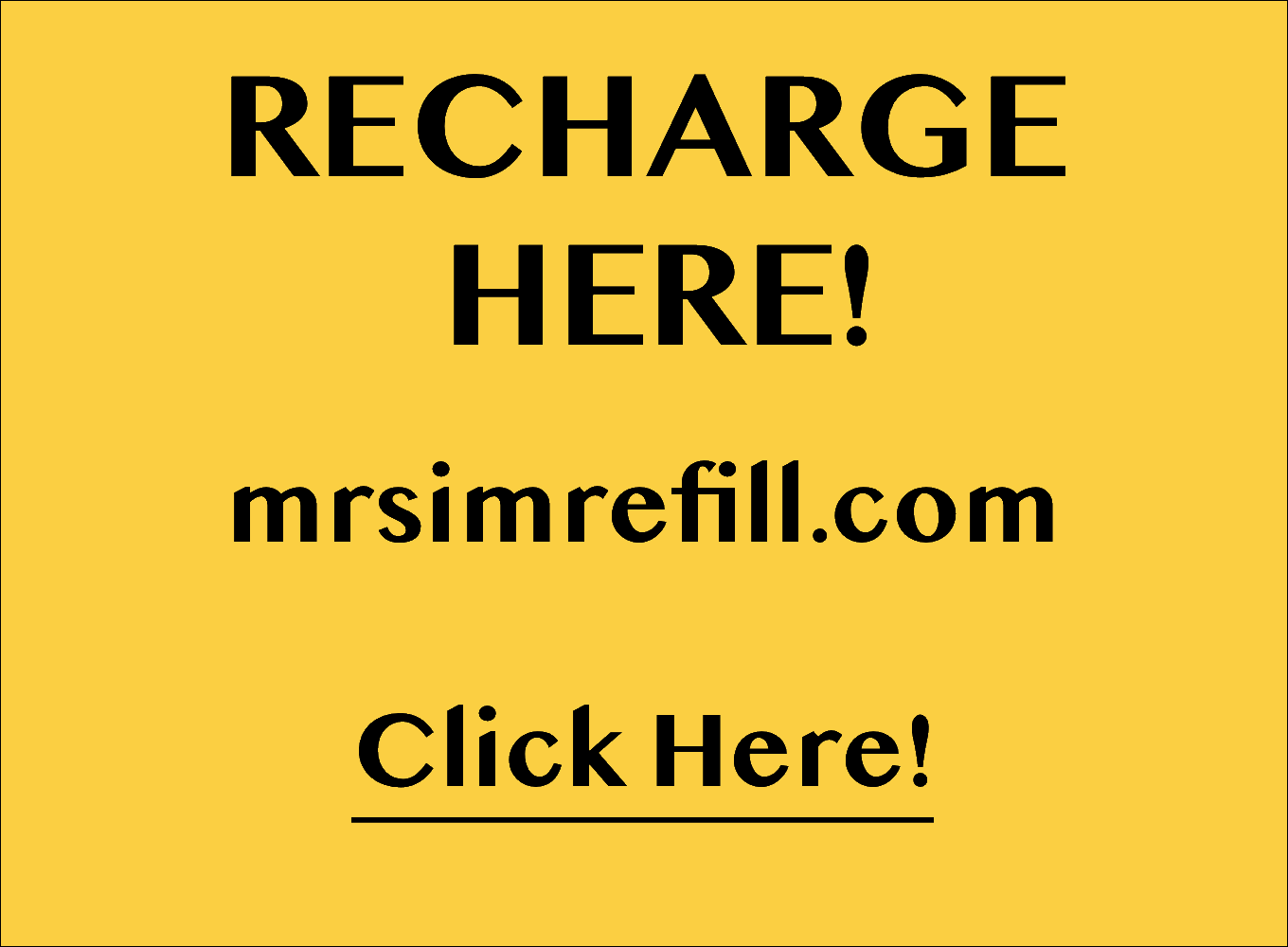 How it Works
1. Order Sim and advise us your arrival date USA.
2. We will activate the line just before your arrival. You will receive an SMS with the mobile number upon arrival USA.
3. Arrive the USA. Insert the sim. Power cycle the the phone.
4. Set the APN per the Configuration Instructions.
5. Enjoy.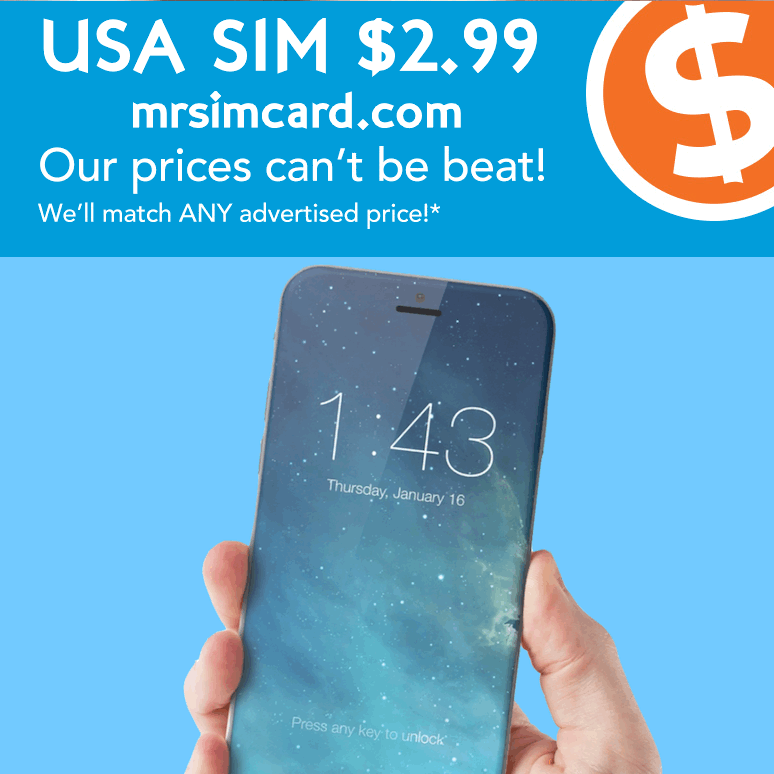 Do you need help choosing a sim?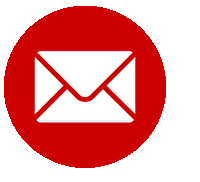 Q. -
Tell us your trip details (e.g. - We are Coming to America! / 7 - 14 days / iPhone X - We need a sim for iPhone and iPad). Can you deliver to my Hotel?
A. -
We will email / text you a solution.
Send us a
Support Request Email
Send us a
Facebook Message
Send us a
WhatsApp Msg. +1-703.953.4567
Send us an
iMessage to iPad/iPhone
Send us an
SMS Message
Tap to Call
+1-703-953-2272
Twitter
See
common questions posted to our Blog
.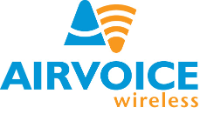 What size sim do you need!
All sims start as a standard sim. The standard sim fits most GSM phones and the iPhone 2G, 3G and 3GS. Place your order and select "Make my sim a Nano Sim / Micro Sim" in the Shopping Cart.
iPhone 2, 3G, 3GS - Standard Sim
iPhone 4, 4S - Micro Sim
iPhone 5, 5S, 5C, 6, 6S, 7, 7+, 8, 8+, X - Nano Sim
AirVoice Wireless Info
Customer care is offered via a local number. Call 888-944-2355 (24/7) or dial dial 611 from the phone Customer service is of course multi-lingual.
Contact Us
Contact Customer Care at +1-703-953-2272 or +61261452511 or +44.7700304300 from your wireless phone.
You can also send an email to Sim Support.
Please follow us on Twitter.