Asiacell Iraq Recharge - Direct to Phone!
How it works: Click here to see the video.
The values available are listed on the right.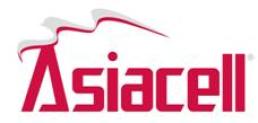 1. Enter the "Asiacell Phone Number" to which the credit should be applied. Put the number just as you would dial it after the 011. 964XXXXXXXX.
2. Choose the topup value you want.
3. Please note that the credit is delivered directly to the phone, so you can topup one number per transaction.
Make certain you enter the correct telephone number. We cannot undo a credit once it has been applied. If you provide the wrong number, you will need to re-purchase your topup.
Need help calling Iraq - Click here.

Remember that we are always available to answer questions. Call +1-(703) 953 2272 with questions or drop us line at
support@mrsimcard.com
Refill orders are processed and dispatched within 60 minutes. We send your topup direct to your Asiacell line, so don't forget to include the Asiacell telephone number above.


Save a bundle on calls to your Soldier!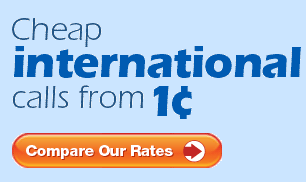 Your soldier in Iraq has free incoming calls and text messages in Iraq on Asiacell.
Call Iraq using our
Tel3 Advantage
calling system and take advantage of low low 26 cents per minute
rates to Iraq
.
There is no connection fee or silly gotcha here.... just low cost calls to Afghanistan. Setup your home phone and your mobile phone with our
Tel3 Advantage
and call Afghanistan whenever you need. Your call is routed over our preferred network so you avoid the international call charges from your mobile carrier.
Remember that they have free incoming calls so the best way to save is to do the following..
Air Voice Unlimited
|
Claro Topup
|
Cricket Wireless
|
Digicel Topup
|
Haiti Rechargez
|
India Recharge
|
Lime Topup
|
Latin America Topup
|
Mexico Recharge
|
O2 Wireless USA
|
Page Plus USA
|
Philippines Recharge
|
Roshan Afghanistan
|
Simple Mobile USA
|
Telefonica Movistar Topup
|
Tuyo Mobile
|
USA Topup
|
Vietnam Refills
|
Zain Kenya