mrsimcard 4G Hotspot Rental (USA)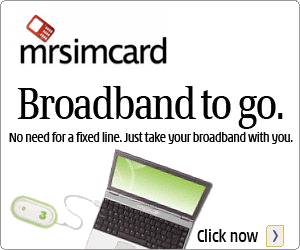 Rent a USA MiFi
With a 4G Mobile HotSpot from mrsimcard, you and your family / colleagues can get online virtually anywhere in the USA for less than $14/day! Share high speed internet on the go with up to 5 Wi-Fi devices, including laptops, iPads, and e-readers. You won't need to find a Wi-Fi hotspot — you'll always have one handy.

We will deliver your 4G Hotspot to your hotel or have it waiting at the closest FedEx office so its ready to go when you need it. When you are done, return the 4G Hotspot via the enclosed return envelope. Rent for week long periods. All rentals come with Unlimited Data.
Our USA 4G Hotspot device comes preconfigured and ready to go. Once you arrive in America, simply turn on the MiFi and you will have an instant hotspot. You can use your service to place international and local calls through Skype or similar voice over IP services.
4G Hotspot Rental Cost

One Week Rental
$99 USD
Two Week Rental
$149 USD
Three Week Rental
$189 USD
Four Week Rental
$219 USD
Five Week Rental
$239 USD
Six Week Rental
$249 USD
The 4G Hotspot MF61 is tiny, but big in features.
High-speed Internet for up to 5 Wi-Fi devices (gaming consoles, laptops, more)
Compact & light weight for easy portability
4G-capable for blazing-fast speeds on a fast 4G network
The HSPA+ 4G network not available everywhere. See coverage details.
Communicate Globally with (included) Unlimited Global SMS.
Product Features
4G capable
Browse the Web, download content, and stream media faster on the Simple Mobile 4G network.

Wi-Fi Sharing
Use your device's web connection to connect laptops and other Wi-Fi enabled devices to the Internet.

Memory Card Slot (microSD)
Add more memory for multimedia files, data and more. Easily take the memory card out of your device to transfer files and data to another device.

Text messaging
The quick, quiet way to stay connected. Communicate Globally with Unlimited Global SMS.

Windows and Mac capability
Device can work with most laptop computers running either Windows 7, XP, Vista, or MAC OS X 10.4 or higher.


4G Hotspot Q & A
What is a mobile hotspot?
A: Mobile hotspots are pocketable wireless routers that allow multiple Wi-Fi capable devices to connect securely to the Internet using a single mobile broadband connection. Mobile hotspots from mrsimcard double as portable storage devices with expandable memory for added on-the-go convenience.

How do mobile hotspots work?
A: Mobile hotspots can be used with any Wi-Fi capable device, giving you the ultimate freedom to use whatever device you desire. On start-up, simply locate the mobile hotspot network and enter the assigned password to the network from your Wi-FI capable device. The Username and Password are located on a printed sticker affixed to the back of the device. Mobile hotspots are extremely convenient for households and businesses as they can transmit an Internet connection to many Wi-Fi capable devices from up to 30 feet.

What is the difference between mobile broadband and smartphone tethering?
A: Mobile broadband is wireless Internet service on a purpose-built device that has its own rate plan. This supports greater utility for media consumption and light on-the-go productivity, depending upon device.
Smartphone tethering is a feature that can be added to your set of smartphone services to allow it to function as a mobile broadband router to connect other devices to the Internet via Wi-Fi. While convenient, Smartphone tethering is severely limited in the USA. Pay As You Go service is excluded from tethering, so you must consider a MiFi to gain internet service for multiple devices.

How do I activate any mobile broadband device as Prepaid?
A: We activate the sim card for your 4G Hotspot based on your advised usage dates. You will need only power on the device to start using the service. Don't forget to tell us when you arrive the USA.
.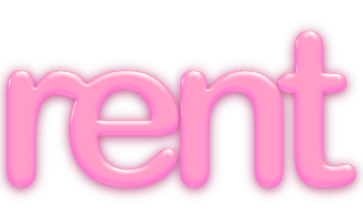 When to order your Prepaid 4G Hotspot MF61 for Delivery in America :
Please try and give us at least 3 working days notice to ensure that your 4G Hotspot arrives on time at your pickup point in the USA. If it is a last minute order, then please fill in the Booking Form and call us on (+1) 703 953 2272. We will do our best to get a 4G Hotspot to you or we will refund your order and let you know.
How do I return the device?
Round trip shipping is included in your shipping fee. You will be provided with a Fedex Envelope and a return sticker label. Simply insert the MiFi, cables, and charger into the padded pouch. Insert the pouch into the supplied Fedex envelope and drop it off at a Fedex Drop Box.