Express Delivery Options
Back to shopping cart

1. Overnight delivery USA via FedEx Express $19.99 -Buy Now!
2. USA Hotel / Home Delivery 2 Day service via FedEx Express $9.99 -Buy Now!
3. USA Hawaii 2 Day Service via FedEx Express $16.99 -Buy Now!


Canada Express Options
1. Overnight delivery Canada via FedEx Express $30.99 -Buy Now!
2. 3 Day Fedex Ground delivery Canada via FedEx Ground $25.00 -Buy Now!

International Express Options
2. Express delivery to the European Union via
FedEx Express $37.99 -Buy Now!
3. Express delivery to Australia / Asia via
FedEx Express $38.99 -Buy Now!
4. Express delivery to New Zealand via
FedEx Express $38.99 -Buy Now!
5. Express delivery to Middle East via
FedEx Express $39.99 -Buy Now!
6. Express delivery to Central America / Caribbean via
FedEx Express $38.99 -Buy Now!
7. Express delivery to Peru and South America via
FedEx Express $39.99 -Buy Now!
8. Express delivery to Singapore & Hong Kong via
FedEx Express $34.99 -Buy Now!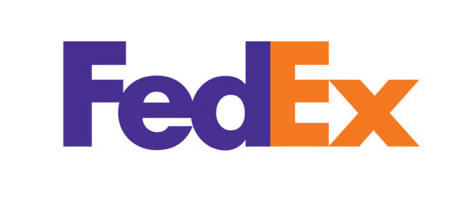 Standard shipping is - shipping via United States Postal Service and is already part of your order.
FedEx Express is considered an upgrade to Standard Shipping.
We will ship via FedEx or USPS to valid addresses within the USA including major hotels and internationally. We offer a Hotel Delivery program and strongly suggest tracked Hotel Delivery for the security of orders going to hotels.

Yes we do ship to International addresses, and to APO, FPO addresses. Orders shipped to Canada overnight go via FedEx Express only.

The official cut-off time for shipping is 2PM EDT Mon-Fri. Saturday and Sunday are not official shipping days. An overnight order shipped on Friday would deliver on Monday.

Orders placed for Airport Delivery to Washington IAD are processed immediately. We must have passenger flight details for order processing. We can deliver to International Arrivals, Signature Flight Support, and Landmark Aviation at IAD. If you provide 24 hours notice we can deliver to Heloair at Manassas Regional Airport. Call / SMS / WhatsApp - Call +17039534567
Upgrade to Overnight USA
Overnight delivery via FedEx Express is now a simple $19.99 upgrade on your order. Add it in the shopping cart receive your sim tomorrow for orders placed by noon EST Monday-Thursday.
Overnight orders shipped on Friday will go via USPS for Saturday delivery which is not guaranteed. Overnight delivery on Friday via FedEx delivers on Monday.
There are a few places where delivery might take two days - like Hawaii or Alaska, but it will get to you in a flash! If shipping to a hotel, please advise your hotel to expect your package, and provide us your reservation number, full hotel address and arrival date.
Let's do it! $19.99 Buy Now!



Hotel Delivery USA
If you have some time - 5 or more days to arrival - and would like your sim card waiting for your arrival - Take advantage of our Hotel Delivery Service. We can ship your sim card to your hotel in the USA. Upgrade from regular shipping to Fedex tracked service for only: $9.99 - Buy Now!.



Hotel Delivery HAWAII via 2 Day Fedex Service
Its easy to have your sim waiting for you at your hotel when you arrive. We can ship your sim card to your Hawaii area hotel via 2 day Fedex USA service. Upgrade from regular shipping to Fedex 2 day Hawaii service for only $14.99 - Buy Now!.




Same Day Special Delivery service in the Washington DC to Dulles Airport only. We will deliver an activated sim to you ready to go at IAD for Hand Delivery. $20.00 Buy Now!


Call +1-7039532272 / +44.7700304300 to place an order
Sim Support Washington DC, USA.
###