Three UK France Sim- City of Fairfax Band Normandy Trip - June 2017.
Three UK "RLH" Talk, Text, Data Plans.
Period
Talk
Text
Data
Intnl
cost
30dy
300 UK Mins
3000 UK Text
12GB Data
World Talk 5
$59.71 - Buy Now!
30dy
£10 loaded
Free Incoming
150MB
From £10
$34.71 - Buy Now!
Please note that this sim is valid 30 days from activation.
Three UK - Now with "All in One Data" in the UK and 60 "Feel at Home" countries. You are now free to do what you like without worrying about your phone bill. With "All in One", you get 300 minutes and 3000 texts valid for calls and texts to UK numbers, 12 Gig Data and $5 MRSIM WorldTalk for out of plan calling.
- Place your order and you will receive a sealed sim kit with a working number.
- We will activate your service and add the data plan on May 30.
- Set the APN and start talking & surfing.
Enjoy!

The Three UK Pay As You Go sim card supports 3G and faster data connections. Bring an unlocked smartphone for the best service possible.
Three UK Feel at Home Call Rates
Incoming calls and text messages - UNLIMITED FREE.
Local calls - Use our World Talk feature (300 mins)
International calls - Use our World Talk feature (300 mins)
Local text - 3000 text included to UK numbers only.
International text - 3000 text included to UK numbers only.

You can add extra cash to your line to call or text other numbers directly. We do suggest you use an app such as Pinger or Skype or iMessage or WhatsApp or Line or Facebook Messenger. These all use your data to message.
When you arrive in France or any "Feel at Home" destination and first power on your phone, you will receive a welcome message from "Three" that will advise rates for local and international calls from that destination. These rates apply to direct dialed local and international calls and texts. These are calls outside of your included bundle.

Feel at Home
Feel At Home lets you take your UK allowance away with you to 60 destinations around the world, to call or text back to the UK or to get online. So you can use your phone or device, just like you would at home. And you won't be charged to receive a call or text while you're away. If your allowance is for All-You-Can-Eat data, you can use up to 12GB when you're in a Feel At Home destination.

So what are the Feel At Home destinations?
You can currently enjoy Feel At Home in 60 destinations around the world:
Australia, Austria, Belgium, Bulgaria, Channel Islands (Guernsey & Jersey), Croatia, Cyprus, Czech Republic, Denmark, Estonia, Finland, France, Germany, Gibraltar, Greece, Hong Kong, Hungary, Iceland, Isle of Man, Indonesia, Israel, Italy, Latvia, Liechtenstein, Lithuania, Luxembourg, Macau, Malta, Netherlands, New Zealand, Norway, Poland, Portugal, Republic of Ireland, Romania, Slovakia, Slovenia, Spain, Sri Lanka, Sweden, Switzerland, USA, Brazil, Singapore, Aland Islands, French Guiana, Guadeloupe, Martinique, Réunion, Saint Barthélemy, Saint Martin and San Marino.
Most of the main islands associated with our Feel At Home destinations are covered, including the Balearic Islands, Canary Islands, Corsica, Sardinia and Sicily.
What about other calls abroad – to local numbers for example? What do they cost?
Calls and texts to numbers outside of the UK, including local numbers in the place you are visiting, aren't part of Feel At Home and won't come out of your allowance. You'll be charged at the Three UK standard roaming rate for your destination. When you arrive in a Feel At Home destination we'll send you a message to tell you what these charges are.
Topup your airtime to pay for extra calls here
.
This is where you will use the World Talk feature to place your calls.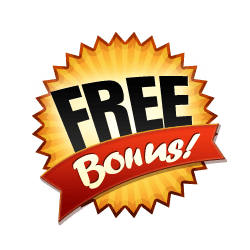 MRSIM WorldTalk.
Save on International Calls with MRSIM WorldTalk
You can make cheap international calls to 75+ countries with our included WorldTalk add-on.
- Just dial the local access number i.e. UK - +442034146820.
- Listen to the message
- Dial 00 + country code and number followed by the "#". i.e - 00 1 7039532272#
Your call will go through. This is how you use your 300 minutes to call the world.

Three UK data Configuration
iPhone / iPad - Set the APN - "three.co.uk" or "3internet"

Android Devices
Name: Three UK
APN: "three.co.uk" or "3internet"
Proxy:
Port:
Username:
Password:
Server:
MMSC: http://mms.um.three.uk:10021/mmsc
MMS Proxy: mms.three.co.uk
MMS Port: 8799
MCC: 234
MNC: 20
APN Type: default,supl,mms

Alternatively you can 333 from your Three phone or 0778 233 3333. The Three UK customer service team will help you to set up your mobile internet. Need to purchase an Add Ons / Check balance - Dial +44 843373 4444.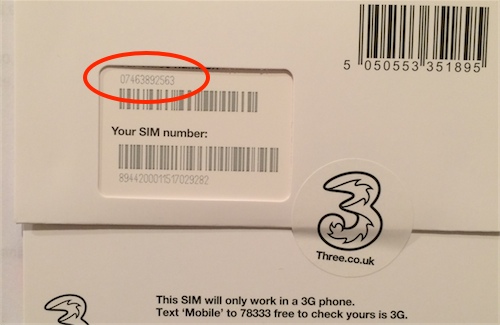 Your Phone Number
Your phone number is printed on the Sim Card, it's the number above the barcode starting 07:
(44) is the country code, the other eleven digits are the number 07463892563.
To call the number above from the USA, I would dial +44 7463892563 or 011 44 7463892563.
Other ways to find your number:

1. Call or text someone
2. Dial *#100#, or 444 or +44 7782-333333 and ask customer service

Activation Procedure
Please insert the sim card into your phone and power it on approximately 1 week before travel. The Three UK network will activate the line and a message on the screen will direct you to turn the phone off and back on. Once complete the sim card is active.
On May 30, 2017 we will fund the sim and activate your data plan. At this point the service is active and you can begin using the sim in the USA before departure for France.

Top-up with a voucher.
You can get a top-up voucher from mrsimcard.com using the refill box at (
top right
). We will add the recharge voucher directly to your line.
You can also topup at any supermarket, shop or petrol station that shows the top-up logo in the UK. Please note that it is difficult to purchase three uk refill vouchers locally in "Feel at Home" destinations. You can buy a top-up for £10, £15, £20, £25, £30, £40 and £50. You'll get a printed voucher, or a voucher by email that looks like a receipt with a 16 digit number printed on it.
Once you've bought a top-up voucher, call 444 free from your Three phone or +44 778 233 3333 from landline. Select Top-up with a voucher and enter the 16 digit number printed across the receipt. Once you've entered the voucher code, your account will be topped up.
How it Works
1. Order a Three Sim and advise your travel date.
2. Once you receive your sim card, please put it into your phone so the sim card can self activate. This is an important step.
3. We will activate your plan on May 30, 2017.
4. Arrive your "Feel Like Home" destination.
5. Insert the sim and power the the phone.
6. Turn Data Roaming ON.
7. Set the APN three.co.uk if necessary.
8. Enjoy!

Links
- The City of Fairfax Band
- City of Fairfax Band Association
- France 2017 Trip Press Release Final
- Operation Overlord info
- Battle of Normandy Museum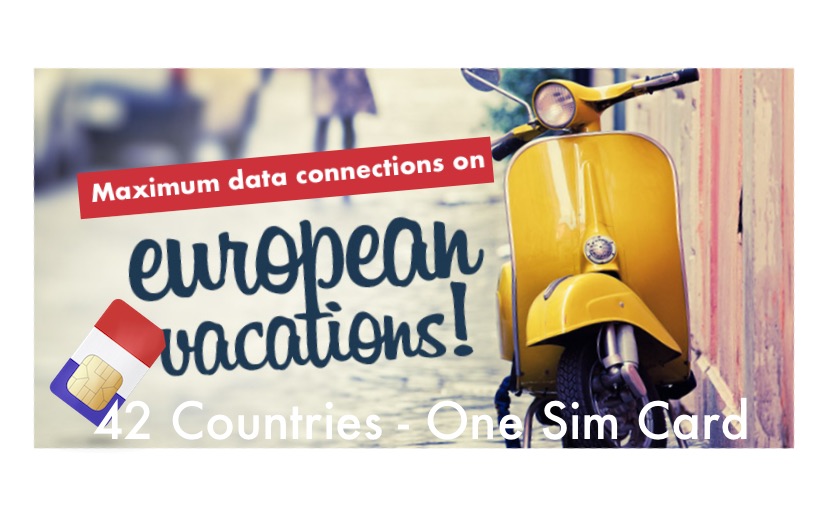 Check your Balance
You can check your balance at any time
Dial 333 Free to hear your balance.
View your Mobile number
You can view your Three number on your cell phone screen:
• Dial *#100# , press send.
Three UK Info
Three UK Customer Service is available at +44 778 233 3333 or "333".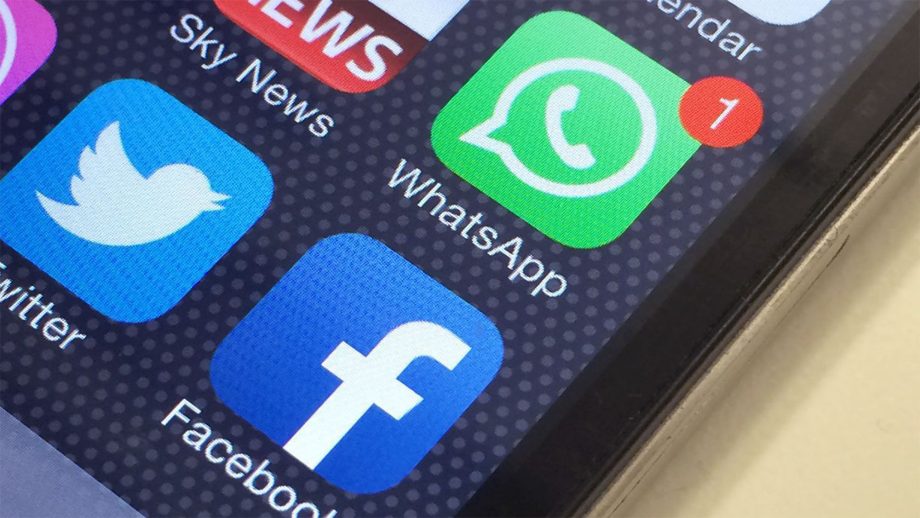 How do I use 12 Gigs Data?
Download Viber, WhatsApp, Skype and Facebook Messenger. You can use these apps to stay connected while overseas. These applications work over your 12 Gigs of data and they work like a charm. WhatsApp and Viber will check to see which of your existing contacts already have the app installed, so they appear in your contacts. You will message and call them right from the App.
Get them all. These Apps are free and work across multiple platforms so you are not limited to messaging others who have the same phone.
Calling using WhatsApp?
With WhatsApp Calling, you can place a call to your friends using WhatsApp for free, even if they're in another country. Currently, WhatsApp Calling is available on Android, iPhone, Windows Phone and BlackBerry 10. WhatsApp Calling uses your phone's Internet connection rather than your cellular plan's voice minutes.
Add Friends to WhatsApp?
Follow these steps to chat with a friend over WhatsApp:
1. Make sure the person you are trying to contact has WhatsApp installed.

2 Ensure that you have their number saved in proper international format on your phone. + (Country code) (phone number) i.e. +1-703-9534567.

3 Inside of the app, go to the Favorites tab, press the button, and select Refresh Favorites.



Chat to mrsimcard via iMessage from:
IPAD/IPHONE | MAC/PC | SKYPE | TELEGRAM
WHATSAPP: +17039534567 |

Contact Us
Contact Customer Care at +1-703-953-2272 or +61261452511 or +44.7447362969 from your wireless phone.
You can also send an email to Sim Support.
Please follow us on Twitter.