MOBILE MILES
|
O O Mobile Global Sim (now with 4G LTE Data).






O O Mobile Brazil SIM BUNDLE
✔︎ - O O Mobile Global Sim - $4.99.
✔︎ - Incoming Calls - FREE.
✔︎ - Incoming Text Messages - FREE.
✔︎ - Supports up 4G data on your phone.
✔︎ - Plans include 50MB or 100MB Social media.
✔︎ - Largest Brazilian Network.
✔︎ - Triple Cut Sim Cards - Nano, Micro, Mini.
✔︎ - Low local and International Call Rates.
✔︎ - FREE shipping.


TravelSim Classic SmartData 2 package
Period
SMART DATA 2
Talk / Text + International
Cost
30/dy Plan
1GB 4G
FREE incoming Calls / Text + $10 Talk

$35

30/dy Plan
2GB 4G
FREE incoming Calls / Text + $10 Talk

$45

Valid for the following Countries - Austria, Azerbaijan, Belgium, Brazil, Bulgaria, Chile, China, Colombia, Costa Rica, Croatia, Cyprus, Czech.Rep., Denmark, Estonia, Faroe Islands, Finland, France, Georgia, Germany, Gibraltar, Greece, Greenland, Guadeloupe, Guatemala, Honduras, Hong Kong, Hungary, Iceland, Iceland, Ireland, Israel, Italy, Kazakhstan, Korea (South), Latvia, Liechtenstein, Liechtenstein, Lithuania, Luxembourg, Malaysia, Malta, Mexico, Netherlands, Nicaragua, Norway, Paraguay, Poland, Portugal, Puerto Rico, Romania, Russia, San Marino, Singapore, Slovakia, Slovenia, Spain, Sweden, Switzerland, Thailand, United Kingdom, Uruguay, USA, Vatican City.
TravelSim Data Packages for iPad, Tablets, MiFi
All of the above plans can be used as a data only plan in a tablet or hotspot or iPad...etc. We activate the plan remotely making this sim an excellent choice for data only solutions.
Using the sim as a hotspot is a simple as setting the APN to "send.ee". Leave the username and password empty. Enjoy 4G data speeds as you travel the world.
The OO Mobile Global "TravelSim" includes:
- OO Mobile Global Sim with +372 Number valid 365 days.
- Unlimited Free Incoming calls in 169 countries.
- Unlimited Free Incoming texts Worldwide.
- Outgoing calls are only $0.59c/min.
- Internet data bundles available for 100 countries.
- Use your data bundle as you travel from country to country.
- Add a UK personal extra number<.br> Our OO Mobile TravelSim card is a perfect companion for international travel. With this one sim card, you will enjoy low cost (Free) incoming calls and text messages along with low cost outbound calls ($0.59c/min). Instead of dealing with a local sim and pesky expiration dates you have one sim card you can use again and again.
Let the other guy wait in line to get a sim while you chill with OO Mobile. You can test the sim before travel because it works everywhere. Place your order online and receive it before you travel. We can forward ship to your marina via fedex for your arrival.

** Please note that you will insert this sim into a phone and from the phone subscribe to data. After subscribing to data you can insert the sim into a data device / Modem and set the APN - send.ee.
Brazil Data Specs
What device frequencies are used in Brazil?
The following device settings are compatible:
Talk / Text - Brazil uses 900 MHz and 1800 MHz
Data (4G/4G) - Brazil uses 2100 MHz for HSPA+ (4G) and HSPA (3G)
**Note - You will need to insert this sim into a phone to start the data service. Once this is done, you will insert the sim into your data device and set the apn to begin using data.
The data sim works in iPads, tablets, mifi routers, blackberries..etc. You can always add more data if needed while in Brazil.
$139.00 from Mrsimcard


4G LTE Data, Bluetooth, Speakerphone, Hotspot Capable

The iPhone 5c is a factory refurbished device in excellent condition. It might have a few scratches or scuff marks. The device is Fully functional. This is an excellent choice for global use as well as for hotspot.
Sim not included.




Using your iPad in Brazil
Yes you can. Your iPad does not have a dial-pad, so you will need to insert the iPad sim into a phone to use the phones dial-pad to subscribe to data. Dial *146*941*package code# and "send" to subscribe. Follow the on screen menu to complete data subscription. You can then insert the sim into the iPad, set the APN (send.ee) and Enjoy. Order your iPad sim above.

Device Configuration
APN - send.ee

Username - Leave Blank
Password - Leave Blank


In What Countries Can I Use This Data Bundle?
Daily, weekly, monthly data packages are available in the following countries and are charged in 10 KB increments:
Anguilla, Antigua and Barbuda, Argentina, Armenia, Aruba, Australia, Austria, Azerbaijan, Barbados, Belarus, Belgium, Bermuda, Brazil, British Virgin Islands, Bulgaria, Canada, Cayman Islands, Chile, China, Colombia, Costa Rica, Croatia, Cyprus, Czech Republic, Denmark, Dominica, Egypt, El Salvador, Estonia, Faeroe Islands, Finland, France, Georgia, Germany, Gibraltar, Greece, Greenland, Grenada, Guatemala, Haiti, Honduras, HongKong, Hungary, Iceland, India, Indonesia, Ireland, Israel, Italy, Jamaica, Japan, Kazakhstan, Korea (South), Kuwait, Latvia, Lithuania, Luxembourg, Macedonia, Malaysia, Malta, Mexico, Netherlands, Nicaragua, New Zealand, Nigeria, Norway, Panama, Paraguay, Peru, Poland, Portugal, Puerto Rico, Qatar, Romania, Russia, Saudi Arabia, Serbia, Singapore, Slovakia, Slovenia, Spain, Sri Lanka, St.Kitts, St.Lucia, St.Vincent, Suriname, Sweden, Switzerland, Taiwan, Tajikistan, Thailand, Turk & Caicos Isl., Turkey, Ukraine, United Arab Em., United Kingdom, Uruguay, USA, Vatican City.

Functionality
USSD-commands to manage the service:
*146*941* Package code# - service activation
*146*940* Package code# - service deactivation
*146*942* Package code# - check the status of service !
Important Notes
Only one package can be activated at once.
• Data package becomes activated as soon as the order through USSD command is made (even in the country not listed above). The package cost is taken immediately.
• The package is completed either when the ordered amount of data is used, or when duration time is reached.
• It is possible to order a new data package when the data amount has been finished, despite the duration time of this package.
• If the amount of data hasn't been used, the client cannot order a new package. To order а new package the current one has to be deactivated with USSD command. In case of deactivation unused amount of data will be lost and money is not refunded.
• Daily AUTO package is activated only when GPRS session is initiated in one of the countries from the list. The package cost is taken from user's balance immediately when Daily AUTO package is activated.
• If customer uses GPRS in one of the countries next day, the Daily AUTO package activates again automatically and the package cost is taken immediately from user's balance.

Notes:
Brazil SIM card compatible devices
Out OO Mobile Brazil Sim card will require an unlocked quad band GSM cell phone. If your U.S. or Canadian GSM cell phone is currently locked to a carrier like AT&T, T-Mobile, Bell, Fido or Rogers, you should contact your carrier and request an unlock code. There are also third-party services, that will unlock your phone for you for a small one-time fee. Verizon 4G phones are already unlocked and are a perfect match for our Global Sim.
If you do not currently have a compatible GSM unlocked cell phone for Brazil, you can purchase one from us.
Note: You will need an unlocked international cell phone even if you decide to purchase a local Brazil SIM card from elsewhere upon arrival in Brazil. In contrast to that, with Brazil Sim card solution from OO Mobile you will be ready to make and receive calls before you arrive in Brazil. Go with OO Mobile and Save from day one.
Hotel / Marina Delivery Brazil
We can deliver your sim card directly to your Brazil hotel or Marina Office. With "ISLAND Delivery" your order will be dispatched to your hotel and we will notify the hotel / Marina that the package is on the way. Your order will await for your arrival. Upgrade from regular shipping to Express service.

Please understand that your order is shipping via Fedex to the island location. It will not get there tomorrow! An order placed Monday - Friday before 1400 EST with Island delivery will receive priority processing for same day dispatch. Expect 2 to 3 days for arrival at the Island destination. We will provide you FedEx tracking and a fax / email will be sent to the recipient. Please ensure you provide a proper address and contact info under delivery or in special request section in the shopping cart.

Express Island Delivery - $39.99 - Buy Now!

How it Works
1. Order Sim online. Order ships from Washington DC.
2. We will activate the line by adding airtime to it a few days before you travel. This turns on Talk and text only. You will subscribe to data upon arrival.
3. Arrive Brazil. Insert the sim and Power the the phone. Talk & text works straight away.
4. Start the data service by dialing the code provided to start data.
5. Configure data and Enjoy! APN is send.ee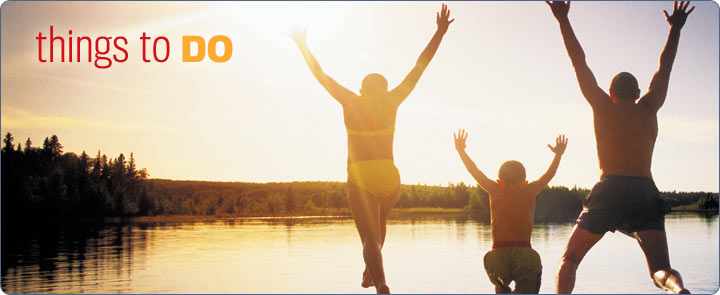 Bikram Yoga Rio
Go Hot in Rio at Bikram Yoga Rio which is located right on the Copacabana - Rio de Janeiro RJ - Brasil. Talk about Hot Yoga in the middle of the hottest beach in South America.
Call in advance to for schedule a class:
+55 (21) 3186-1625,.
OO Mobile Brazil Call Rates ** Now even lower! (USD)
Receive a call
FREE
Call the USA
$0.59/Min
Call another OO Mobile TravelSim
$0.25/Min
Check Voicemail
$0.25/Min
Receive an SMS Message
FREE
Send an SMS
$0.15/ $0.50
Out of Bundle Data
$0.05/MB
What size sim do you need?
All sims start as a standard sim. The standard sim fits most GSM phones and the iPhone 2G, 3G and 3GS.
iPhone 2, 3G, 3GS - Standard Sim
iPhone 4, 4S - Micro Sim
iPhone 5, 5S, 5C, 6, 6+, 6S, 6S+- Nano Sim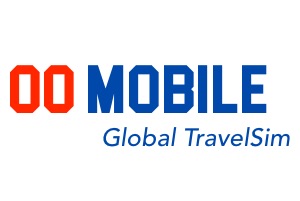 Check your balance?
Enter *146*099# then press send and your balance will appear on the screen of your phone. Your balance is also displayd whenever you place a call.
Long Term Stays
Some customers meed to stay in the Caribbean for several months. Simply Topup / Refill your line online at the end of 30 days and subscribe to data again. Refill enough to cover your data plan and provide for talk and text. The data plans are below on the left.
Can I keep my sim alive?
Please remember that you have 365 days in which to top up your prepaid account after you have begun using your prepaid account. The start date is the date the sim was first recharged. If you fail to Top up/ Recharge, your account will be deactivated.... Note - Don't wait until day 365 to do something about it... Add as little as $3 each month to keep it going.
How to Recharge?
1. Use the Refill box below.
2. Type your mobile number in the box.
3. Select a Refill dollar amount.
4. Complete Payment through Paypal or Amazon.
5. We suggest Paypal Express Checkout.
6. We will add the airtime to your line.

Customer Service.
For rate inquiries, fees or support, please use the following:
Phone: CALL OO Mobile +1-7039532272
Send an email: support@oomobile.com

Contact Us
Contact Customer Care at +1-703-953-2272 or +61261452511 or +44.7700304300 from your wireless phone.
You can also send an email to Sim Support.
Please follow us on Twitter.