ISLANDS UNLIMITED Service by H2O Wireless.
ISLANDS UNLIMITED Service Plans (now with 4G LTE Data).
Period
Talk
Text
Unthrottled Data
Intnl Calls
Cost
30 Day
UNL Talk
UNL Global
3GB 4GLTE + UNL 3G
$10 ILD - 50 Countries
$30
30 Day
UNL Talk
UNL Global
8GB 4GLTE + UNL 3G
$20 ILD - 50 Countries
$40
30 Day
UNL Talk
UNL Global
10GB 4GLTE + UNL 3G
$20 ILD - 50 Countries
$50
30 Day
UNL Talk
UNL Global
12GB 4GLTE + UNL 3G
$20 ILD - 50 Countries
$60
The H2O Wireless "USA ISLANDS UNLIMITED" plan includes Unlimited USA Talk, Unlimited USA / International Text messages, unlimited 3G data with the first 3GB to 12 GB at up to 4G LTE speed. Achieve LTE on iPhone 5, 5C, 5S, 6, 6+, 6S, 6S+, 7, 7+ and Newer Samsung Phones. Older iPhones achieve 4G, 3G speed. This sim works amazingly well with iPhones, Android phones and Windows mobile phones but not older blackberries. Blackberry Q10 devices are ok. If you are visiting the islands with a Verizon 4G device, or and unlocked T-Mobile device or any AT&T 4G device, you can use this sim without issue.

The H2O Wireless USA Sim card includes $10 or $20 of "Extra International Call Credit". Each of these plans include Unlimited International talk to landlines in 50+ countries and Unlimited Text messages to more than 300 countries worldwide. It only gets better with H2O Wireless. We even include Unlimited cell phone calls to India, Bangladesh, South Korea, China, Hong Kong, Israel, Portugal, and Singapore. Unlimited calls to Mexico mobile is available on the $40, and $50 plans. Service can be renewed monthly.

$29.99 or $36.99 Unlocked from Mrsimcard


Data capable 3G, Candy bar Phone, includes 30 days unlimited service.

We call this bundle "Orlando". It is a sweet little phone with Unlimited USA talk and Unlimited USA / International texting. The Device comes locked to carrier (EasyGo) and can be shipped unlocked for just $7 additional.

The easyGO "USA UNLIMITED" plan includes unlimited USA Talk, unlimited USA / International Text messages, 100MB at 4G LTE speed. This easyGO plan includes Unlimited International calls to 11 countries.

**USPS Tracked Shipping to Domestic USA addresses only.

$29.99
$36.99
About St. John USVI
With 60% of its land area comprising a pristine national park, St. John is as far away as you can get from civilization, but still be just a short distance from upscale boutiques. The natural beauty of the Caribbean, St. John offers visitors pristine splendor amid modern luxuries. Originally settled by the Arawak and Carib Indians, the island has a history as rich as its landscape. The United States purchased St. John from the Danish West India and Guinea Company in 1917, and in 1956, Laurance Rockefeller donated over 5,000 acres of land to the National Park Service. St. John has some of the world's most beautiful beaches, like the much-beloved Trunk Bay.
Using your Service
To make a local call in St. John: Dial 1 + Area code + Phone number.
For example to call MRSIMCARD USA dial 1-703-9532272.

With H2O Wireless St. John you can Direct Dial international.
International Dialing is a SNAP: Dial 011 + country code + area code + phone number.
For example to call MRSIMCARD UK dial 011-44-7700304300 or +447700304300.

To place a call from St. John to the Caribbean: Dial 1 (country code) + phone number.
For example to call MRSIMCARD Jamaica dial 1-876-2858120.

International Calls
H2O includes unlimited calls to landlines in 50 countries. Unlimited calling is valid to Landlines in 50+ countries including Australia, Guam, Indonesia, Japan, Malaysia, New Zealand, UK, and to landlines and mobiles in the following countries; Canada, China, Hong Kong, Israel (excluding Palestine), Portugal, South Korea, and Singapore.
In addition to the unlimited calls to landlines, each plan includes $10 or $20 extra for calls to international numbers. You are really well covered with H2O for international.
Call Rates
Call Rates - USD:

Incoming calls = FREE

Within St. John, USA
H2O -> Land line = 0.00
H2O -> other mobile = 0.00
Voicemail -> = 0.00

St. John, USA -> International
Call against the call balance included with your Sim.

St. John Text Messages
Incoming texts = FREE
H2O -> H2O = 0.00
H2O -> USA = 0.00


4G LTE Data Service
The H2O Wireless sim includes massive 4G LTE data on all sim offers. 3GB, 8GB, 10GB, 12GB at 4G LTE speed is included along with unlimited 3G speed data for the month. Data is not meant or tethering or hotspot service.
Configuring Data
You should be able to use everything as soon as you pop in your H2O Wireless St. John sim card and subscribe to data service. If you find a particular feature that is not working we have provided the steps and settings you can enter manually.
Data Settings
Service: Internet
APN:

prodata

Username: leave blank
Password: leave blank
Tethering is not allowed.
If you are using iPhone/iPad then you need the APN only -
prodata
.
Express Hotel Delivery St. John
We can deliver your sim card directly to your hotel in St. John. With "Hotel Delivery" your order will be dispatched to your hotel and we will notify the hotel that the package is on the way. Your express package will await your arrival. Upgrade from regular shipping to Express Island Delivery.



Express Island Delivery - $29.99 - Buy Now!
How it Works - St. John
1. Order Sim and advise us your arrival date.
2. We activate your line just before arrival.
3. Arrive St. John. Power cycle the the phone.
4. iPhones will receive a configuration text. Connect to Wifi and click the link to configure.
5. Android users will set the APN per the Configuration Instructions.
6. Enjoy.
7. Refill Monthly here if applicable.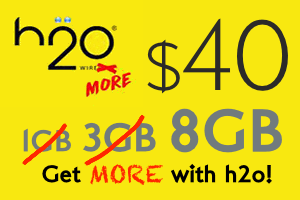 Unlimited U.S.A. Islands Service
Get
H2O Wireless
for unlimited Talk, Text and Data in :
-
Hawaii
.
-
Puerto Rico
.
-
St. Thomas
.
-
St. John
.
-
St. Croix
.
Get a local number that works on island and all over the USA.
Refill Monthly
to keep your service active. Take advantage of hotel delivery service if you are visiting. We will ship your order to your hotel for your arrival.
Check your Balance
Check balance - *777# and "Send"
Check data balance - *777*1# and "Send"
Add a refill pin - *111*pin number # and "Send"
Retrieve Voicemail - Dial 123 or Press and hold "1" from mobile.



H2O Wireless USVI Info
H2O Wireless USVI Customer Service is available 9AM to 11PM at "611" from the handset or +1-800-643-4926 from landline.


Chat to mrsimcard via iMessage from:
IPAD/IPHONE | MAC/PC | SKYPE | TELEGRAM
WHATSAPP: +17039534567 |

Contact Us
Contact Customer Care at +1-703-953-2272 or +61261452511 or +44.7700304300 from your wireless phone.
You can also send an email to Sim Support.
Please follow us on Twitter.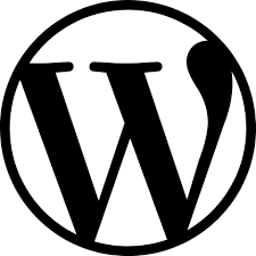 Become a local dealer - We are always looking for new retailers in St. John. Sign up today and we can get you selling in a hurry.