FLOW Grenada - Easy Mon!
The FLOW Grenada sim features unlimited free incoming calls and unlimited free incoming text messages while you are in Grenada. We also have a sim option including data service for iPhone, iPad, smartphones and tablets. The apn for data is ppinternet.
The sim card will roam worldwide, so you can insert the sim card into your unlocked GSM phone at home prior to travel for testing. Insert sim and turn your phone on. Call your FLOW Grenada number from a land line to make sure it rings. FLOW Grenada uses the 850Mhz/1900Mhz GSM band so make sure you have a quad band GSM phone ready for your trip.


FLOW Grenada Sim (Now with 4G LTE) - Easy Mon!
Bundles for - iPhone / Android / Blackberry
Plan
Talk
Text
Data
Intnl Calls
Cost
3 day
Incoming Free
Incoming Free
300 MB 4G Data
$10 loaded
$25
7 day
Incoming Free
Incoming Free
1 Gig 4G Data
$10 loaded
$30
14 day
Incoming Free
Incoming Free
1 Gig 4G Data
$10 loaded
$35
30 day
Incoming Free
Incoming Free
1 Gig 4G Data
$10 loaded
$39
30 day
Incoming Free
Incoming Free
3 Gig 4G Data
$10 loaded
$50
30 day
Incoming Free
Incoming Free
5 Gig 4G Data
$10 loaded
$65
Data ONLY - iPad / iPhone / MiFi
Plan
Talk
Text
Data
Intnl Calls
Cost
7 day
--
--
500 MB 4G Data
-
$20
7 day
--
--
1 GB 4G Data
-
$25
30 day
--
--
3 GB 4G Data
-
$45
30 day
--
--
5 GB 4G Data
-
$59

** The FLOW Grenada Sim includes:
- Unlimited Free Incoming calls on the Grenada 473 number
- Unlimited Free Incoming text on the Grenada 473 number
- Local calls are ~$0.25c/min all day, and local texts are $0.04c/text.
You can subscribe to FLOW Grenada data service and surf the web from your unlocked iPhone, Windows phone, Blackberry (Version 10), iPad... etc. We can help you make it work. Just make certain it is unlocked. If you prefer data only; we can accommodate you. Give us a call and we will help get you sorted out.
Place your order online and receive it before you travel. We can ship to your hotel or marina via fedex for your arrival.

** Please note that you will insert this sim into a phone and from the phone subscribe to data. After subscribing to data you can insert the sim into a data device / Modem and set the APN - ppinternet.
$139.00 from Mrsimcard


4G LTE Data, Bluetooth, Speakerphone, Hotspot Capable

The iPhone 5c is a factory refurbished device in excellent condition. It might have a few scratches or scuff marks. The device is Fully functional. This is an excellent choice for global use as well as for hotspot.
Sim not included.




Using your Service
To place a local call in Grenada: Dial 473 + area code + phone number
To place an international call from Grenada : Dial 00 + country code + area code + phone number. For example - to call The Hilton London Kensington Hotel in the UK, dial 00-44-20 7603 3355
To place a call from Grenada to the USA: Dial 1 + (area code) + phone number. For example - to call MRSIMCARD, dial 1+703-9532272

How do people reach me?
They just dial your number as usual +1-(country code)xxx-xxxx e.g. +1-869-461-2116. The call will be billed to them at their local rates. They are placing a call to the Caribbean.
FLOW Grenada Call Rates.
Incoming calls and text messages - UNLIMITED FREE.
Local calls - $0.69XCD ($0.26USD) to other FLOW or Landline, $0.69XCD ($0.26USD) to other Grenada Carriers.
International calls - apprx. $1.15XCD ($0.43USD)-Caribbean.
Local text - $0.12XCD ($0.04USD)
International text - $0.36XCD ($0.13USD) (See FLOW Tariff).


FLOW FAV's for Prepaid
With FLOW Faves, FLOW mobile customers get unlimited local calls and texts to their 5 favourite people on the FLOW mobile and landline networks. This is a great feature for friends and families traveling together.

To Sign Up for Faves

CHOOSE YOUR FAVES PLAN

For Faves 7 Days - Dial *125*7# - $15XCD

For Faves 30 Days - Dial *125*30# - $45XCD

Managing Your Faves List

Faves Enquiry : Dial *125*0#

Add a phone number to your Faves list: - Dial *127*1*phone number#

Delete a phone number from your Faves list: - Dial *127*0*phone number#

Delete all numbers in your Faves list: - Dial*127*0*0#

Your Phone Number
Your phone number is written on the SIM. It's the number written in Black Marker:
(869) is the area code, the other SEVEN digits are the number XXX-XXXX
To call the number above from the USA or Canada, I would dial 1-869 545 9624 or from Europe - 001-869 545 9624.
Other ways to find your number:

Send an SMS to 126. In the SMS type "whoami"

How to Dial Internationally
To place a call outside of the Grenada to the USA or Canada you must dial 1 followed by the 10 digit number.
To call the rest of the world - the format is: 00 + COUNTRY CODE + AREA CODE + NUMBER

Easy cheesy!

Activating Data Service
Prepaid 4G data service will work in your unlocked iPhone, iPad, Smartphone..etc. Please top-up and dial the short code provided from the device upon arrival in Grenada to subscribe. The apn is ppinternet. The apn for MMS is ppmms. The appropriate amount will be deducted from the balance loaded on your line.

Prepaid General Information
Check balance - Dial *120# and "send"
You can get support for your FLOW service 24 hours a day at The FLOW Help Centre www.discoverflow.co or from a dedicated expert between 7am – 11pm by calling toll free +1 800- 804 2994

Tethering with your iPhone is supported by the FLOW network.


Configuring Data
You should be able to use everything as soon as you pop in your FLOW Grenada sim card and subscribe to data service. If you find a particular feature that is not working we have provided the steps and settings you can enter manually.
Data Settings
Service: Internet
APN:

ppinternet

Username: leave blank
Password: leave blank
Tethering is not allowed.
If you are using iPhone/iPad then you need the APN only -
ppinternet
. **Note - You will need to insert the sim into a phone to dial the short code *129# to activate data service.

Travel Pass Prepaid Data Plans
Beyond the data plans above, Flow Grenada now offers a TravelPass Data plan which will allow data bundles across the Caribbean for users with a Flow Grenada Prepaid Sim. Travel Pass is only available for Flow customers traveling to the USA, Canada, Suriname, Bermuda, Guyana, Trinidad & Tobago, Panama, Bahamas and all Flow Mobile Markets.

TravelPass Prepaid Data Plans
100 MB
7 DAYS
EC$26.99 / $USD10.00
250 MB
30 DAYS
EC$64.99 / $USD25.00
500 MB
30 DAYS
EC$129.99 / $USD50.00
TravelPass mobile data bundles can only be used in the following countries on these select International Roaming partners –
• USA (AT&T)
• Canada (Bell, Telus, Rogers, FIDO)
• Bermuda (BDC)
• Bahamas (BTC)
• Guyana (GT&T/ATN)
• Suriname (Telesur)
• Trinidad & Tobago (TSTT/B-Mobile)
• Panama (Mas Movil)
• All FLOW Mobile Markets, consisting of Anguilla, Antigua, British Virgin Islands, Dominica, Grenada, Jamaica, Montserrat, St. Kitts & Nevis, St. Lucia, St. Vincent & the Grenadines, and the Turks & Caicos Islands
What happens when I finish my TravelPass Bundle
Once a Subscriber has completed the TravelPass data allowance, their use of mobile data while roaming will be blocked. This is to avoid over-running the subscribers balance. If the Customer wishes to continue to use their phone while roaming, they have two options –
i. Subscribe into a new TravelPass data bundle and then the service will be reactivated.
ii. Dial *190# from the handset, then choose *190*0# to unlock your prepaid data roaming services. You will be advised that you will incur higher costs by choosing this method.
How do I subscribe?
Customers who have sufficient balance can purchase a TravelPass using USSD short code *190#
i. Dialing *190# from a prepaid FLOW sim will present the subscriber with a menu of plan choices and response commands to complete the subscription process.
How it Works
1. Order Sim and advise us your Travel date.
2. We will Fund the line 2 days before your arrival by adding money to it.
3. Arrive Grenada. Insert the sim and power phone.
4. If you have a data plan dial the USSD code provided to activate.
5. Set the APN to "ppinternet".
6. Enjoy.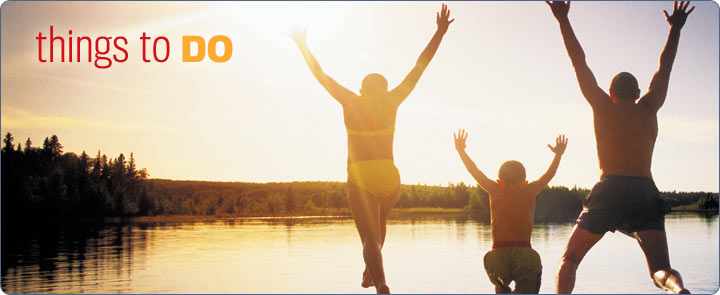 Gibsons - Try "Doubles"
Take a Load Off - Le Marquis Shopping Center -(+1 473-403-1111). Doubles are a delicious breakfast found in the southern Caribbean. A sweet and spicy chickpea curry is wrapped inside of a soft bara bread. Gibsons at Le Marquis Shopping Center (across from Grand Anse Beach) serves doubles. Gibsons is open for breakfast 7:30- 3:30 pm - also has great bake 'n shark, sandwiches, etc.)

When are you coming down?
The inaugural Grenada Invitational Track & Field Meet will be held on 08 April and the National Athletic Stadium in St. Georges. This is an NACAC sanctioned event featuring local and international athletes. Of course you will need a Flow sim to share the action from Grenada. Call for details +14734569523
Check your Balance
Check balance - Dial *120# and "send"
Sim Expiration - Dial *124# and "send"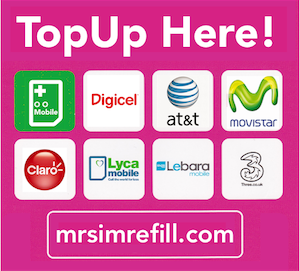 FLOW Grenada Info
Customer care is offered via a regional Toll Free Number 1 800 804 2994. Customer service is of course multi-lingual.
From the mobile - dial 100 for English language support.
There is a FLOW store on:
Bruce Street :
Opening Hours: Mon - Friday: 9am to 5pm Sat: 9am to 1pm Tel: 1 (473) 441 2456
Spiceland Mall
Opening Hours: Mon - Fri: 10am to 6pm Sat: 10am to 2pm Tel: 1 (473) 441 2463



Chat to mrsimcard via iMessage from:
IPAD/IPHONE | MAC/PC | SKYPE | TELEGRAM
WHATSAPP: +17039534567 |

How do I access voicemail?
Dial *123 and press SEND.
If you have already set up your voicemail you will hear "Welcome to the message centre please enter your passcode".
If you are accessing voicemail for the first time you will hear "Welcome to your message centre, I will be helping you to set up your own personal mailbox". The first time you call your voicemail your temporary passcode will be 1234 and you can change it to a passcode with 4-10 digits of your choice using the menu.
Listen to RCI Guadeloupe Radio live
online from Guadeloupe.
A good island resource is the
Grenada Tourism Board
-