USA TOURIST SIM by H2O Wireless (now with 4G LTE Data).
USA UNLIMITED Smartphone Plans (now with 4G LTE Data).
Period
Talk
Text
Unthrottled Data
Intnl Calls
Cost
30 Day
UNL Talk
UNL Global
3GB 4GLTE
$10 ILD - 50 Countries - 50 Countries
$30
30 Day
UNL Talk
UNL Global
8GB 4GLTE + 2gb 3G
$10 ILD - 50 Countries
$40
30 Day
UNL Talk
UNL Global
10GB 4GLTE + 2gb 3G
$10 ILD - 50 Countries
$50
30 Day
UNL Talk
UNL Global
12GB 4GLTE + 2gb 3G
$10 ILD - 50 Countries
$60
The H2O Wireless "USA Unlimited Tourist Sim" includes Unlimited USA Talk, Unlimited USA / International Text messages, 2 Gig 3G data with the first 500 MB to 12 GB at up to 4G LTE speed. Achieve LTE on iPhone 5, 5C, 5S, 6, 6+, 6S, 6S+, Newer Samsungs. Older iPhones achieve 4G, 3G speed. This sim works well with iPhones, Android phones and Windows mobile phones but not older blackberries. Blackberry Q10 devices are ok.

The H2O Wireless USA Sim card includes $10 or $20 of "Extra International Call Credit". Each of these plans include Unlimited International talk to landlines in 50+ countries, Unlimited Text messages to more than 300 countries worldwide. It only gets better with H2O Wireless. We even include Unlimited cell phone calls to India, Bangladesh, South Korea, China, Hong Kong, Israel, Portugal, and Singapore. Unlimited calls to Mexico mobile is available on the $35, $40, and $50 plans.

Service can be renewable monthly. There is no contract, no credit check. This is a solid USA sim at an Amazing Price.



Announcing Data Rollover

H2O Wireless is proud to be the only non-exclusive prepaid wireless carrier that offers Rollover Data on ALL monthly plans with no hidden fees or extra costs! Rollover will be available to all customers who are on an active monthly plan. You paid for it, it's yours, so why shouldn't you get to keep it?

NOTE: If you decide to change your rate plan, the data you have accumulated will be lost! In order to maintain your accumulated data, you must recharge before your airtime expires. If you wait until a few days after your monthly plan expires to recharge, your accumulated data will be lost!

H2O Wireless has become the most desired USA Prepaid sim because they get the most important things right. H2O runs on the AT&T USA national GSM network, providing 4G LTE coverage throughout the USA, Hawaii, Puerto Rico, and the USVI.




Using your Service
To make a local call in the USA: Dial area code + phone number. For example to call MRSIMCARD USA dial 703-9532272.
International Dialing is a SNAP:
With H2O Wireless Hawaii you can Direct Dial international. To make an international call from the USA: Dial 011 + country code + area code + phone number.
For Example:
To call MRSIMCARD UK dial 011-44-7700304300.
To call Hilton Sydney - Phone: +61 2 9266 2000, Just Dial 011-61 2 9266 2000.
For Example:
To call MRSIMCARD Jamaica dial 1-876-2858120.


Call Rates
Call Rates - USD:

Incoming calls = FREE

Within Hawaii, USA
H2O -> Land line = 0.00
H2O -> other mobile = 0.00
Voicemail -> = 0.00

Hawaii, USA -> International
Call against the call balance included with your Sim.

Hawaii Text Messages
Incoming texts = FREE
H2O -> H2O = 0.00
H2O -> USA = 0.00

International Calls
Look at the H2O Wireless Hawaii International Offer above which includes $20 for International calling and Unlimited calling to 50 countries. Unlimited calling is valid to Landlines and to landlines and mobiles in the following countries; China, Hong Kong, Israel (excluding Palestine), Portugal, and Singapore.
Other unlimited offers include $5 or $20 for international calling. See table above.
MRSIM WorldTalk!
If you have subscribed to MRSIM WorldTalk then you would use the following info for International Calls.
Your International access number is +16469150146. Dial it first. Then dial 00 country code + number + #
i.e. - Calling the USA 00+1+703 953 2272+#
i.e. - Calling Australia 00+61 2 9250 3100+#
Your call will then go through.
Configuring Data
You should be able to use everything as soon as you pop in your H2O Wireless Hawaii sim card and subscribe to data service. If you find a particular feature that is not working we have provided the steps and settings you can enter manually.
Data Settings
Service: Internet
APN:

prodata

Username: leave blank
Password: leave blank
Tethering is not allowed.
If you are using iPhone/iPad then you need the APN only -
prodata
.
Hotel Delivery USA
We can deliver your sim card directly to your hotel. With "Hotel Delivery" your order will be dispatched to your hotel and we will notify the hotel that the package is on the way. Your order will await for your arrival. Upgrade from regular shipping to Express service.
Basic Hotel Delivery - $14.99 - Buy Now!
Overnight delivery - $19.99 - Buy Now!

How it Works
1. Order Sim and advise us your arrival date Hawaii. This sim is perfect for visitors to Hawaii, and popular with guests from China, Hong Kong, Canada, Australia, New Zealand, Singapore.
2. We will activate the line just before your arrival and advise your mobile number.
3. Arrive the USA. Insert the sim. Power cycle the the phone.
4. Set the APN per the Configuration Instructions.
5. Enjoy.
** Staying in a Hotel on island. Take advantage of our Hotel delivery service and have the order waiting for you when you arrive. Aloha!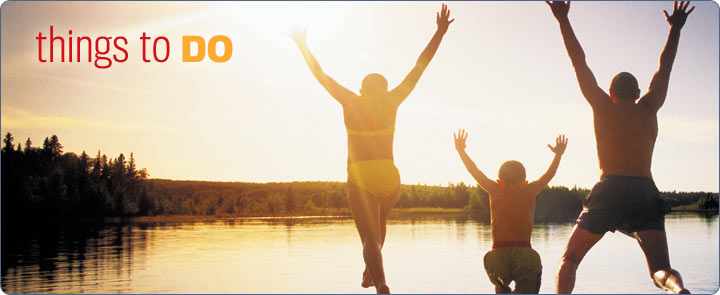 Visit a Volcano
Volcano National Park Hawaii Volcanoes National Park is easily visited by car in just a few hours. If you have only one to three hours, explore the summit of Kīlauea volcano via Crater Rim Drive; an 11-mile road that encircles the summit caldera, passes through desert, lush tropical rain forest, traverses the caldera floor, and provides access to well-marked scenic stops and short walks. Call for latest info +1(808) 985-6000
Honolulu Magazine - Whats going on!
Honolulu Magazine maintains a great list of the happenings in Hawaii. Check the online version or pick one up upon arrival to get in the know.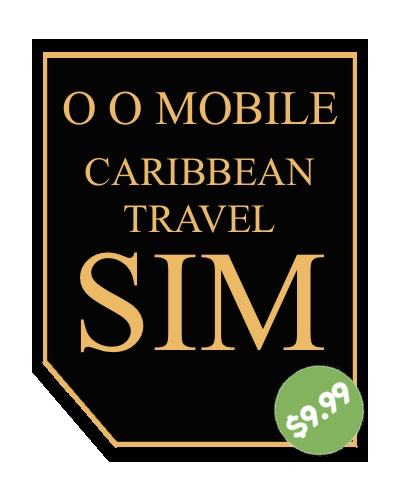 Check your Balance
Check balance - *777# and "Send"
Check data balance - *777*1# and "Send"
Add a refill pin - *111*pin number # and "Send"
Retrieve Voicemail - Dial 123 or Press and hold "1" from mobile.


H2O Wireless Hawaii Info
H2O Wireless Hawaii Customer Service is available 9AM to 11PM at "611" from the handset or +1-800-643-4926 from landline.

Hawaii General Info
The
Hawaii Tourist Board
The
Hawaii Tourism Authority
The
Hawaii Travel Guide
Listen to
Hawaii Live Radio
About Hawaii
The fresh, floral air energizes you. The warm, tranquil waters refresh you. The breathtaking, natural beauty renews you. Look around. There's no place on earth like Hawaii. Whether you're a new visitor or returning, our six unique islands offer distinct experiences that will entice any traveler. We warmly invite you to explore our islands and discover your ideal travel experience. There are six major islands to visit in Hawaii: Kauai, Oahu, Molokai, Lanai, Maui, and Hawaii Island. You'll find each island has its own distinct personality and offers its own adventures, activities and sights.

Home to one of the world's most active volcanoes and the world's tallest sea mountain. Birthplace of modern surfing, the hula and Hawaii Regional Cuisine. Former seat of a royal kingdom and home to the only royal palace on US soil. Hawaii is one of the youngest geological formations in the world and the youngest state of the union. But perhaps Hawaii's most unique feature is its aloha spirit: the warmth of Hawaii's people that wonderfully complements the Islands' perfect temperatures.

Our H2O Wireless Hawaii sim card is the perfect sim for use in Hawaii. Enjoy unlimited talk, text, and data on St. Croix, St. Thomas, St. John and even on the continental USA, and Hawaii. Bring your unlocked device and take advantage of our solid 4G network while on island. We look forward to receiving you.


Chat to mrsimcard via iMessage from:
IPAD/IPHONE | MAC/PC | SKYPE | TELEGRAM
WHATSAPP: +17039534567 |

Contact Us
Contact Customer Care at +1-703-953-2272 or +61261452511 or +44.7700304300 from your wireless phone.
You can also send an email to Sim Support.
Please follow us on Twitter.