Vivo Brazil Sim Offer
Get it before you go. The Vivo "Vivo Visit Brazil Sim" is only $10.99 and includes unlimited free incoming calls and text messages in Brazil when answered in the home state. There is no contract, no credit check. This sim does require activation and recharge to take advantage of Vivo Brazil prepaid plans.

Vivo Brazil Triple Cut Sim: (Requires Activation in Brazil upon arrival)
- Cost - $10.99 - Buy Now!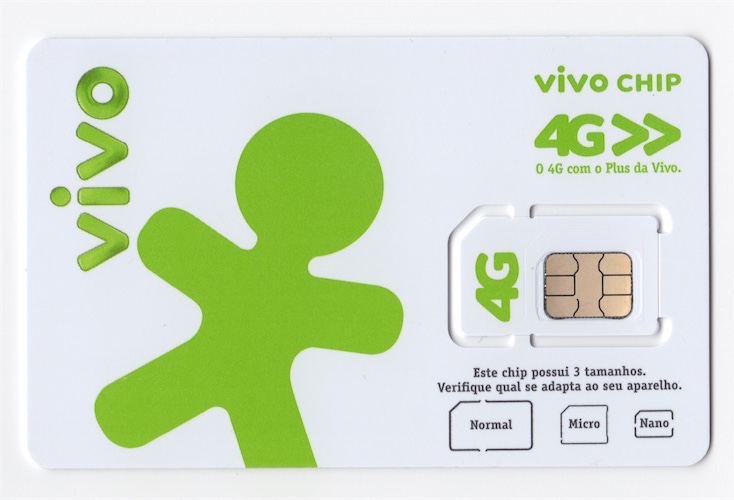 Menu
|
Contact
|
How to use
|
Configure Data
|
How to Activate
|
Call Rates
|
Check Balance
|
Emergency Numbers
|
Topup
|
It is easy for visitors to get a local SIM card. Vivo will accept passport data from you as a part of identity proof. SIM cards are called "chips" in Brazil. We always have a lot of good options for visitors that would like to buy a Sim Chip for use upon arrival in Brazil. Whereas you can get a chip at many locations, it is better to get it before you arrive or stick to the mobile provider shops since the chip needs to be activated before you can use it. You will need to show your passport and give a local address (like hotel address) to get the sim activated.

When making long distance domestic calls - to fixed or mobile phones with a different area code, called DDD - make sure to use Vivo´s carrier selection code 15 to save!

Note that if you answer a call when you're not in the same city or state where your line was activated (i.e. when you're outside your local area) you will face incoming roaming charges.

Prepaid Internet (Internet Pré)
These are their data options:

Daily package: This is their default data plan. R$0.99 for 15 MB per calendar day. Max. speed is 500 Kbit/s. Beyond 15 MB, data traffic will be blocked.
Monthly packages with a max. speed of 5 Mbit/s:
250 MB: R$ 17.99, activation: text 250 to 1515
400 MB: R$ 23.99, activation: text 400 to 1515
600 MB: R$ 29.99, activation: text 600 to 1515

Daily packages are only charged, on days you are using data. Monthly packs auto-renew after one month, if you have enough credit. To stop, text 'CANCELAR' to 1515 for free. You can add more data on the monthly packages:

50 MB for R$2.99, activation: text 50 to 1515
100 MB for R$5.99, activation: text 100 to 1515
Add-ons are valid for max. 7 days or until the monthly package has run out.
About Vivo
Vivo is a joint venture of Portugal Telecom and the Telefonica group for the mobile market in Brazil. Vivo is the foremost mobile operator in the South Hemisphere with the largest market share and around 50 million users. Anatel (Brazilian Telecommunications Regulator Agency) rated Vivo the mobile telecommunication company that provides the highest quality of service. Vivo prides itself on offering a leading portfolio of services and enjoys strong relationships with its customers. Vivo has become the first mobile operator in Latin America to have an uplink of up to 5.8Mbps. Vivo Subscribers enjoy a richer communication and multimedia experience with next-generation mobile broadband services, including high-speed mobile internet, TV and video and music.
Check your Balance
It is very easy to check your Vivo Brazil credit. You can do this by dialing *222# .Within moments, you will receive a message stating your current balance. You can also send a text to 222 that says SAL – you will receive a SMS message with your balance.
Do you need help choosing a sim?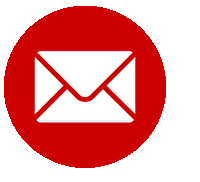 Q. -
Tell us your trip details (e.g. - We are Coming to America! / 7 - 14 days / iPhone X - We need a sim for iPhone and iPad). Can you deliver to my Hotel?
A. -
We will email / text you a solution.
Send us a
Support Request Email
Send us a
Facebook Message
Send us a
WhatsApp Msg. +1-703.953.4567
Send us an
iMessage to iPad/iPhone
Send us an
SMS Message
Tap to Call
+1-703-953-2272
Twitter
See
common questions posted to our Blog
.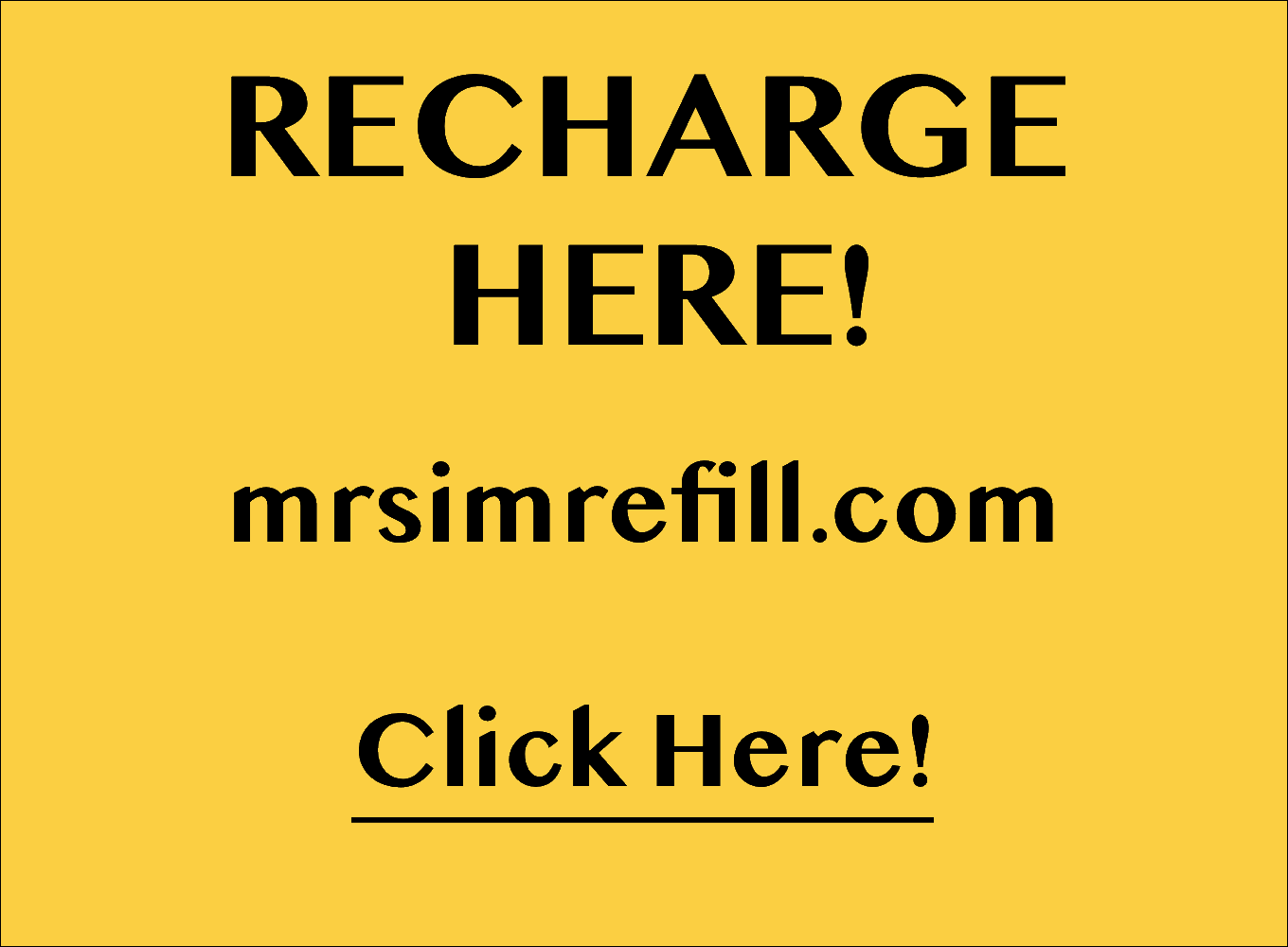 How it Works
1. Order Sim and advise us your travel date.
2. We will activate the Global roaming sim or the Three Sim just before your arrival. The Vivo and Tim Sims are sold sim only. Activate upon arrival.
3. Arrive Brazil. Insert the sim. Power cycle the the phone.
4. Set the APN.
5. Enjoy.

Data Settings
APN:

zap.vivo.com.br

Username: vivo
Password: vivo
Tethering is not allowed.
If you are using iPhone/iPad then you need the APN only - zap.vivo.com.br.


Dial Internationally
To place a call outside of Brazil you must dial "00" followed by the country code.
The format is: 00 + COUNTRY CODE + AREA CODE + NUMBER
For example, to dial mrsimcard in Washington DC, you would enter 001 (703) 953-2272
Easy cheesy!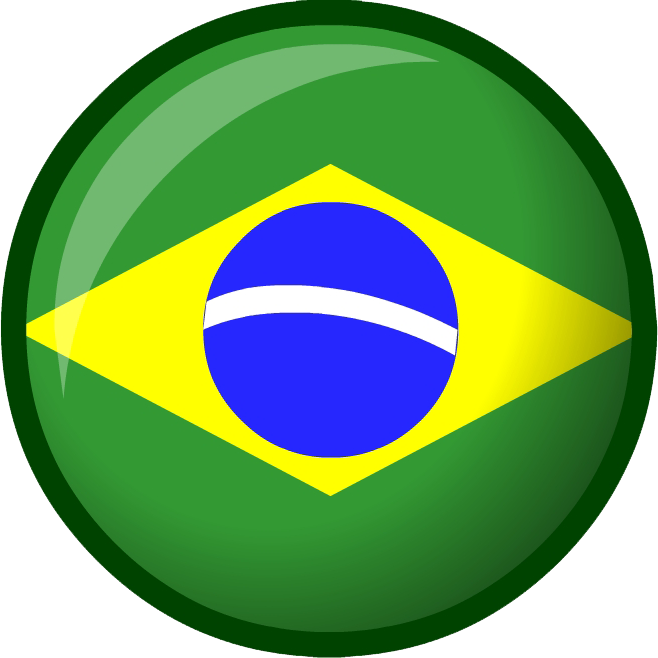 Contact Us
Contact Customer Care at +1-703-953-2272 or +61261452511 or +44.7700304300 from your wireless phone.
You can also send an email to Sim Support.
Please follow us on Twitter.