Summer 2017 Super Offer
The TIM Brazil Sim is $14.99 and includes unlimited free incoming calls and text messages in Brazil. You must activate it upon arrival in Brazil and subscribe to data if necessary. There is no contract, no credit check. Subscribe to Infinity Web + Torpedo by sending "SIM" to 5000 and enjoy unlimited services in Brazil.

TIM Brazil Triple Cut Sim:
- Cost - $14.99 - Buy Now!



TIM Brazil Infinity Web + Torpedos fr - R$0.75/day
With Infinity Web + Torpedo, customer enjoy unlimited sms and web for R$0.75 BRL per day. The offer includes unlimited MSS and up to 10MB data at 500kbps. After this data slows to 50kbps. There are of course high data bundles offered. Activate the infinity web bundle via sms first then add more data per the "Additional Bundles" below.
Data
Cost
Text
Speed
Activation Code
Infinity Web + Torpedo
10MB
R$0.75
Unlimited
500kbps
Send SIM to 5000
30MB
R$1.25
Unlimited
500kbps
Send SIM30 to 2000
Additional Data Bundles
10MB
R$0.60
Unlimited
500kbps
Send WEB OK to 2000
30MB
R$1.00
Unlimited
500kbps
Send WEB 30 OK to 2000
100MB
R$1.99
Unlimited
1mbps
Send MAIS100 to 2000
About TIM
TIM Participações or TIM Brasil is the Brazilian subsidiary of Telecom Italia Mobile an Italian telecommunications company. TIM Participações started its activities in Brazil in 1998 and since 2002 has consolidated its national presence, becoming the first mobile company present in all Brazilian States and have more than 70.9 million customers.
Using your Service
To place a local call in Brazil: Simply dial the phone number you wish to call (usually with 8 or 9 digits).
To place an long distance call from Brazil: Dial +55 + city code + phone number. For example - to call 2111-1000 from São Paulo just dial +55 21 2111 1000
To place a call from Brazil to the USA: Dial +1 + (area code) + phone number. For example - to call MRSIMCARD, dial +1 703-9532272


Configuring Data
You should be able to use everything as soon as you pop in your TIM Brazil sim card and subscribe to data service. If you find a particular feature that is not working we have provided the steps and settings you can enter manually. There's usually no need to activate internet service, the first time you go online you'll be charged $0,25USD for 24 hours of usage. Please note that this service is fairly slow. To upgrade to 1mbit 4G service, simply send a text to the number 1616 that says AMODEM (you can also type out ACTIVAR MODEM). This service costs $1 USD per 24 hour period.
Data Settings
APN:

tim.br

Username: tim
Password: tim
Tethering is not allowed.
If you are using iPhone/iPad then you need the APN only - tim.br.


How to Dial Internationally
To place a call outside of Brazil you must dial "00" followed by the country code.
The format is: 00 + COUNTRY CODE + AREA CODE + NUMBER
For example, to dial mrsimcard in Washington DC, you would enter 001 (703) 953-2272
Easy cheesy!
Activation Procedure.
The Brazil sim comes without a mobile number assigned. The mobile number is assigned upon arrival in Brazil when you first power up your phone. Follow the onscreen messages to select a mobile number. Once complete you will receive an sms with the mobile number and sim card number. You should then register the sim to allow access to carrier plans and promotions. .. We have an activation guide here.

Simply dial any number and a voice recording will prompt you to enter your activation code (CPF). Dial it into your keypad and press the hash symbol. If you are a visitor from overseas, you probably do not have a CPF. Dial *144 or 1056 and press send. You'll be connected with a TIM representative who will transfer you to someone who speaks English. They will get your line registered and off you go.

TIM: + 55 11 2847 6144 (or 0 41 11 2847 6144 if dialing from a telephone in Brazil)

Alternatively, dial *144# from your handset, press ok/send/yes two times, enter the activation code (CPF), and press ok/send/yes.

But I don't have a CPF - A CPF number is called a Cadastro de Pessoa Física or translated "Registration of a Physical Person". It is not necessary to have a CPF to get cellular service in Brazil... Call 1056 and they will take your Passport number to complete registration, and away you go.

Emergency Numbers
The main emergency number is 190 (military police), they can put you in touch with the appropriate authorities for any situation.

100: Human Rights Secretariat
128: standard emergency number in Mercosul (in Brazil, redirects to 190)
190: military police
191: Federal highway patrol
192: ambulance
193: firefighters
194: federal police
197: civil police
198: state highway patrol
199: civil defense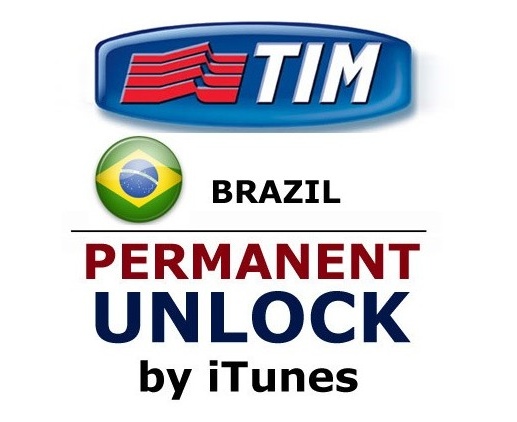 Factory Unlock your Brazil iPhone with mrsimcard
for only $18
. Many other models including Blackberry and Samsung are supported.
Check your Balance
It is very easy to check your TIM Brazil credit. You can do this by dialing *222# .Within moments, you will receive a message stating your current balance. You can also send a text to 222 that says SAL – you will receive a SMS message with your balance.
TIM Info
TIM Customer Service is available at *144 from the phone or +55 11 2847-6144 from a landline.
Tourist Police
Sao Paulo - SP - +5511-2226-0664
Salvador - BA - +5571-3322-7155
Fortaleza - CE - +5585-3101-2488
Recife -PE - +5581-3322-4088
Florianópolis - SC - +5548-3228-3886
Rio de Janeiro - +5521-2332-2885
Emergency - 199
Police - 190
Fire - 193
Ambulance - 192

Contact Us (MRSIMCARD)
Contact MRSIMCARD Customer Care at +1-703-953-2272 or +61261452511 or +44.7700304300 from your wireless phone.
You can also send an email to Sim Support.
Send an SMS or WHATSAPP to +1-703-953-4567

Please follow us on Twitter.