FreeTime Telecom Global Sim Card with +1 USA Number.
The FreeTime Telecom multi-imsi Global sim with a +1 USA and a +44 UK number. Enjoy Free incoming calls in Europe, and worldwide via the included VOIP call feature.
This sim is the perfect companion for an EU or USA based multinational traveler or even an international living in South America or Africa who requires a number from the USA and/or a number from Europe. Receive calls and SMS messages on any number worldwide, and manage it all from your phone or a simple web portal. Super low rates make this sim a world beating option. There is no contract, no credit check.
Get your sim today for $19.99
Period
Data
Talk / Text
Initial Balance
Cost
Global Basic
Available
Free Incoming
€0
$19.99
Global Plus
Available
Free Incoming
€10
$29.99
Global Advanced
Available
Free Incoming
€20
$39.99
PHONES WITH SIM
FREETIME TELECOM - UNLOCKED GSM PHONES.
Device
Description
Packages Available
Cost
LYNX X2S
This is a good Basic GSM Phone
Unlocked
FM Radio
Phone Only
Phone + FreeTime Sim
Phone + FreeTime Sim with $15

$20.00 BUY
$30.00 BUY
$45.00 BUY

SKY Fuego 4.0
4.0 LCD capacitive touch-panel display, 2.0MP Primary camera with LED Flash, 2MP Front camera
Dula Core 1.0 GHz Processor, 512MB Internal Memory with Micro SD Support. Android 4.4 Kit Kat
1450mAh Battery, Micro USB Charger,
1 Year USA Warranty
Package Includes: Phone, Wall Adapter, Charging Cable, Headphones, Protective Case, Screen Protector, Battery, User Manual
This device is hotspot capable.
Phone Only
Phone + FreeTime Sim
Phone + Sim + $20
Phone + Sim + $50

Available in Black and Grey. Indicate color preference in the special request box.
$69 BUY
$79 BUY
$99 BUY
$129 BUY

About FreeTime
The basic product is a SIM card with a series of local numbers. The user of the card has a local phone in the countries where a local number is available, with very competitive rates. The SIM card has an American and a UK local number, this together with an additional +44 UK number for world-wide call-back. If the user is in a country where no local number available, then the SIM card will switch automatically to the "call-back" option. In Europe, it is a simple; you call the number you want and you are connected directly.

The FreeTime sim includes a Voip calling feature. Setup Voip calling on your computer, tablet and receive calls on and place calls from your web connected device worldwide at the lowest possible rates.
FreeTime Call Rate Inquiry
Just dial *130*NUMBER# where NUMBER is either a full or a partial phone number. System will return the call rate from current location to the specified number.
FreeTime Call Rates
Take a look at the latest rate structure here. With this sim you will receive calls and text messages on your US, UK, Spanish number. Whether you are in Russia, or Rwanda, Antigua, and Amman - You will receive your calls and text. Setup your VOIP client on your computer and incoming calls are FREE. Data is 11 cent per Mb.

For the European countries you can use the European number (+44 based) and you can make calls in any of the EU countries and between the EU countries for 11 cent per minute. Incoming calls are free. Text messages are 6 cents per text.


FreeTime Data Bundles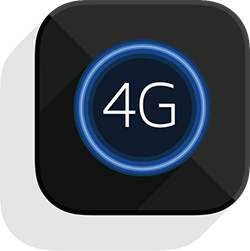 There are Data Packages for the usage in the all European countries and there are packages for the UK and for Spain. Dial *143# and press send to start the activation procedure. APN: chili.
Conditions for the usage of European or local Data Packages
If you want to use the packages for the European countries, your SIM card must also have the EU roaming option switched on. This option will also give you low prices for calls and SMS in Europe.

Validity of the Package
The Packages give you "flatrate" services when you are in the countries mentioned below:
Belgium, Bulgaria, Croatia, Cyprus, Czech Republic, Denmark, Estonia, Finland, France, Germany, Gibraltar, Greece, Hungary, Iceland, Ireland, Italy, Latvia, Liechtenstein, Lithuania, Luxembourg, Malta, Netherlands, Norway, Portugal, Romania, San Marino, Slovakia, Slovenia, Spain, Sweden, Switzerland, Isle of Man, United Kingdom, Jersey and Guernsey.

Billing information
The Packages are valid for a period of 30 days, starting at the moment of registration. If the data is consumed, or the Package has ended, the normal price of 11 cent per Mb, will be applicable again. Speed of the data transfer is depending on the available data speed of the roaming networks, which will be 4G in general. You will get a limit warning at 90% used data in the Package.

Data Packages
EU 500 Mb €47,50
EU 200 Mb €18,00
EU 100 Mb €10,00
There is a 1 Gb Package available for the UK for €15,00 in combination with a UK local number.
There is a 1 Gb Package available for Spain for €14,90 in combination with a local Spanish number.

Subscribing to a Package -Dial *143#
Unsubscribe from a Package -Dial *144#

FREETIME IN EUROPE- ONLY 11C
Calls with FreeTime in Europe are 11 cent for local calls in all EU countries and for calls between all EU countries. Text is 6 cent (incoming text is free) and data is 11 cent per Mb in all EU member states. Data packages are available for 100 Mb, 200 Mb and 500 Mb. FreeTime calls are without a call-set-up fee and incoming free in the EU. Just simply switch-on EU Roaming and you can benefit from these lowest rates for Europe during your stay.
Zone 1 Countries:
AUSTRIA, BELGIUM, BULGARIA, CROATIA, CYPRUS, CZECH REPUBLIC, DENMARK, ESTONIA, FINLAND, FRANCE, GERMANY, GIBRALTAR, GREECE, HUNGARY, ICELAND, IRELAND, ITALY, LATVIA, LIECHTENSTEIN, LITHUANIA, LUXEMBOURG, MALTA, NETHERLANDS, NORWAY, POLAND, PORTUGAL, ROMANIA, SAN MARINO, SLOVAKIA, SLOVENIA, SPAIN, SWEDEN, UNITED KINGDOM and although not belonging to the EU, these prices are also applicable for AUSTRALIA, SOUTH AFRICA and TURKEY.
Prices in EUR.
FreeTime Data Services
Pay As You Go plans
allow data addons. Cost - apprx 11c/MB.
Data plans
Data bundles are being prepared for use in Europe, North America, and Asia. Keep an eye out for the latest info here.
For Europe the data rates are 11 cent per Mb. Data packages for Europe are available as follows (30 days):
100Mb 10,00 Euro
200MB 19,00 Euro
500MB 45,00 Euro
These prices are 55 % below the, European Commission regulated pricing
Configuring Data
You should be able to use everything as soon as you pop in your FreeTime Global sim card. If you find a particular feature that is not working we have provided the steps and settings you can enter manually.
Data Settings
Dial *143# and press Send. This will bring up an interactive menu dialogue. Use it to view and subscribe to a new flatrate data package. The Menu shows all currently available packages and allows subscribing to it if the SIM has sufficient balance. A confirmation SMS including instructions how to terminate the package is sent to the phone.

Dial *144# and press Send. This will bring up an interactive dialogue to unsubscribe from a flatrate package. It will show all currently subscribed packages and allows selecting one for unsubscribing.

Dial *142# and press Send. This will bring up an interactive dialogue used to show data usage and data available.
Service: Internet
APN:

chili

Username: leave blank
Password: leave blank
Tethering is allowed.
If you are using iPhone/iPad then you need the APN only -
chili
.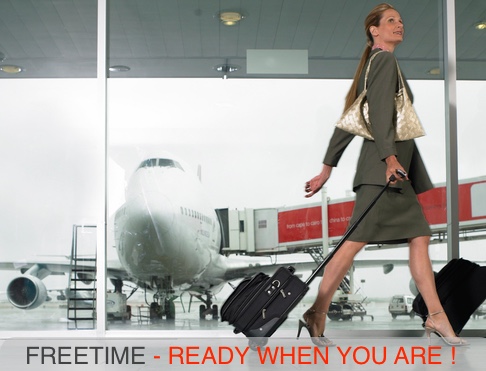 How it Works
1. Order Sim online here.
2. We will ship you the sim by the method chosen. We ship worldwide.
3. Visit FreeTimetele.com to activate your sim.
4. Set the APN "chili" to begin using data
5. Enjoy.

Do you need help choosing a sim?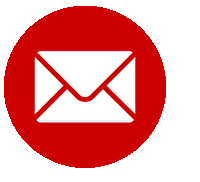 Q. -
Tell us your trip details (e.g. - We are Coming to America! / 7 - 14 days / iPhone X - We need a sim for iPhone and iPad). Can you deliver to my Hotel?
A. -
We will email / text you a solution.
Send us a
Support Request Email
Send us a
Facebook Message
Send us a
WhatsApp Msg. +1-703.953.4567
Send us an
iMessage to iPad/iPhone
Send us an
SMS Message
Tap to Call
+1-703-953-2272
Twitter
See
common questions posted to our Blog
.
Check your balance
Enter *130# then press send and your balance will appear on the screen of your phone.
Display your Number
Dial *135# and press Send. this will return your currently displayed phone number
Top Up Your Balance
Enter *136# and press Send. A shortcut to the recharge menu in the Sim. This brings up an interactive dialogue to select a top-up method.
Forwarding settings
Dial *150# and press Send. Display the current forwarding settings.
Dial *150*# and press Send. Resets forwarding settings back to default config. (forward calls to voicemail when not answered)
Dial *150*NUMBER# and press Send. Forwards all calls to NUMBER
Welcome Message / Current Rates
Dial *141# and press Send. This will show a shortened copy of the roaming welcome message sent as an SMS and.or USSD when the country was changed containing the most important rates for the current location.
Long Term Stays
Some customers meed to stay overseas for several months. Simply Topup / Refill your line online to cover your data plan and provide for talk and text.
Can I keep my sim alive
Please remember that you have 365 days in which to top up your prepaid account after you have begun using your prepaid account. The start date is the date the sim was first recharged. If you fail to Top up/ Recharge, your account will be deactivated.... Note - Don't wait until day 365 to do something about it... Add a little each month to keep it going.
FreeTime Telecom Info
FreeTime Customer Service is available at +44 793 795 1010. - FreeTime User guide - Click here

Contact Us
Contact Customer Care at +1-703-953-2272 or +61261452511 or +44.7700304300 from your wireless phone.
You can also send an email to Sim Support.
Please follow us on Twitter.